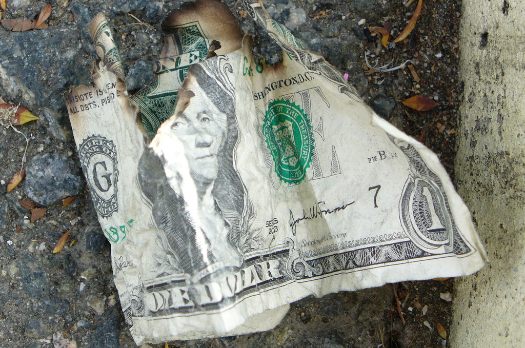 David Paterson unveiled his plan for cutting $2 billion from the current state budget today. He says this plan will cut $2 billion from this year's budget and $3.2 billion from next year's (in which a $12.5 billion gap has already been projected).
We've put together a quick rundown of the cuts/savings. It includes some possibly bad news for Saratoga.
State workers: $137 million this year, $167 million next year
The plan calls for state workers to "delay" five days-worth of salary until they leave their jobs (no mention of whether that delayed payment will include interest the five days will be paid at the person's future pay rate) -- that's worth $121 million this year. It also eliminates the three percent raise planned for next year -- which would save $122 million next year.
Local government aid: $134 million this year, $110 million next year
A big chunk of this, $41 million, is being taken out of aid to NYC. Aid to other cities and towns will be held flat. Also: the plan calls for cutting aid from VLT money in half for next year. That means about $1.6 million less for the City of Saratoga Springs and about $500k less for Saratoga County (full numbers).
School aid: $585 million this year, $844 million next year
Higher Ed: $115 million this year, $233 million next year
The plan also calls for tuition increases of $600 at SUNY and CUNY schools (an increase of about 14 percent) -- that includes a $300 increase for the Spring semester.
Medicaid/Healthcare: $572 million this year, $1.2 billion next year
These cuts will come from, among other things, reductions in Medicaid reimbursement rates. The plan also calls for an increase in fees paid by health plans, which of course, means fees paid by all of us. With the cuts, spending on Medicaid is expected to increase one percent.
Other: $424 million this year, $514 million next year
A bunch of stuff gets tossed into the "other" category, including a 50 percent cut to "legislative programs," which you may know as pork (complete list -- includes cuts for places such as Saratoga Hospital and the Watervliet Arsenal). Also: an extension of the five cent bottle deposit to water and non-carbonated beverage containers. The state would also keep all the unclaimed money from the bottle deposit and put it toward environmental programs (the bottle industry will fight this hard -- it currently keeps that money). The other category also includes cutting $2.6 million intended for a research center at Albany NanoTech.

This is just a quick run-through of the Paterson plan. Here's a longer version. Here's quick breakdown of the numbers. The whole thing is posted here.
And, of course, none of this is a done deal. The Legislature still gets its say on the matter.
photo: Flickr user califrayray
Say Something!
We'd really like you to take part in the conversation here at All Over Albany. But we do have a few rules here. Don't worry, they're easy. The first: be kind. The second: treat everyone else with the same respect you'd like to see in return. Cool? Great, post away. Comments are moderated so it might take a little while for your comment to show up. Thanks for being patient.