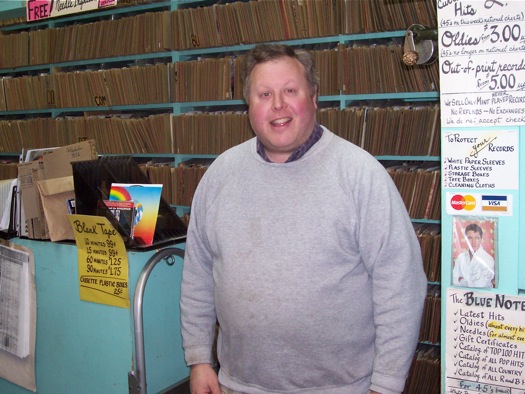 By Jessica Pasko
Vinyl aficionados and amateurs alike have long known that Central Avenue's Blue Note Record Shop is where it's at when it comes to finding elusive albums. It's also the spot to find rare genres like American Indian music or hidden gems like the soundtrack to CHiPs.
And don't think this is scratchy old LPs - everything here is new. Yep, we mean mint condition. Few places today have character like Blue Note, which is filled to the brim with records interspersed with hand-written lists of each year's top hits.
Biff Pock has helped run the venerable Albany shop his father started in 1948 for over 25 years. The shop recently celebrated its 60th birthday. AOA stopped in this week to chat with Pock about Blue Note.
How many titles do you have in the store right now?
Well in excess of a 100,000 titles - and we can order most anything you're seeking.
What's the clientele like? Who buys your records?
It's a real mix - from high school kids to senior citizens. Everyone's discovering the joy of listening to music on vinyl.
What are some of the most commonly requested albums?
We get a lot of calls for Elvis, Sinatra and the Beatles, but we're also known for having the unusual and the hard-to-find.
Is there anything you don't have?
We don't have modern rap or hip hop really. If we wouldn't play it in our own home, we're probably not going to sell it to play in yours.
What's your favorite record of all time?
I don't have a particular favorite because there are too many, but Mama Cass' "Dream a Little Dream of Me" is really wonderful.
Even though Central Avenue has changed so much since the store's founding, you're still here. Have you ever thought about moving somewhere else?
This is our home. We've always been here. Yes, there's been a lot of change (one the street,) but I think it's starting to change for the better. I think city life is making a comeback. It's also more fun. Malls, for instance, have an endless sameness to them.
__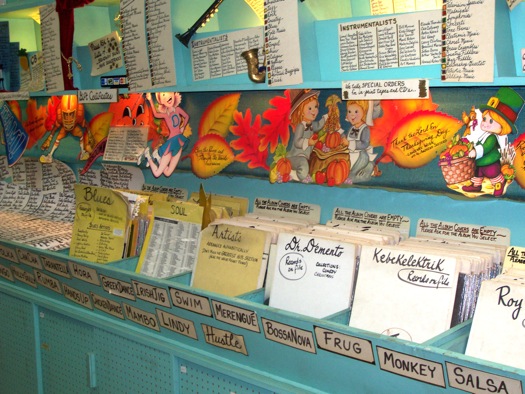 Blue Note is like a trip back in time -- in the best way possible. They don't do online business because it proved to be too tedious, but they will do phone orders and they accept most major credit cards.
And if you're not sure whether the needle on your turntable is broken or not, feel free to bring the whole thing on in. The store will gladly check it out for you -- free of charge -- and then help find you the replacement needle you need to purchase. They stock a pretty big selection of needles for sale, too.
But don't go looking for a Web site. This is the kind of place you can only truly get the full experience of by visiting it in person.
Find It
Blue Note Records
156 Central Ave
Albany, NY 12206
(518) 462-0221
Hi there. Comments have been closed for this item. Still have something to say? Contact us.