By Amy Brozio-Andrews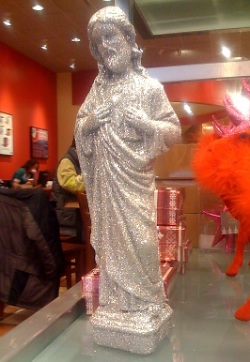 Do you think it will multiply my money like loaves and fishes?
I have a pretty relaxed view of what's tacky, I'll admit. If it makes you happy, I'm cool with it. Mostly.
But I was stunned when I came up the escalator at Borders (Crossgates) earlier this week and saw this prominently displayed on a table.
Yes, it is a Glitter Jesus Christ Bank. A bargain at only $7.99.
Seriously, there are no words. Although I did walk past it feeling guilty, good Catholic that I am.
And so He doesn't get lonely, there are also pretty flocked reindeer dressed up with glitter and faux marabou feathers ($9.99).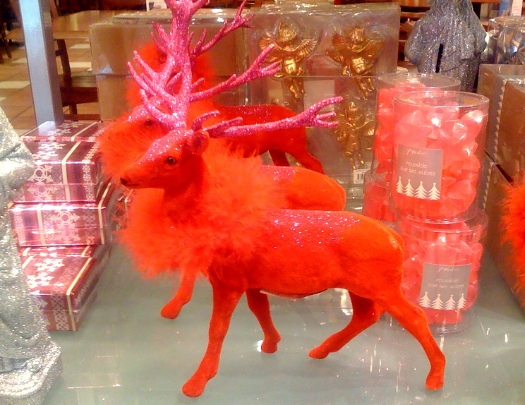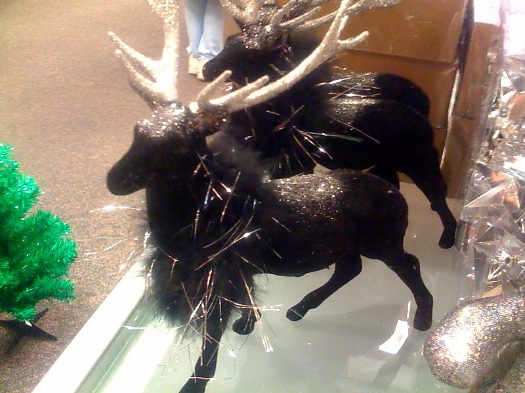 And just so you can get the full experience: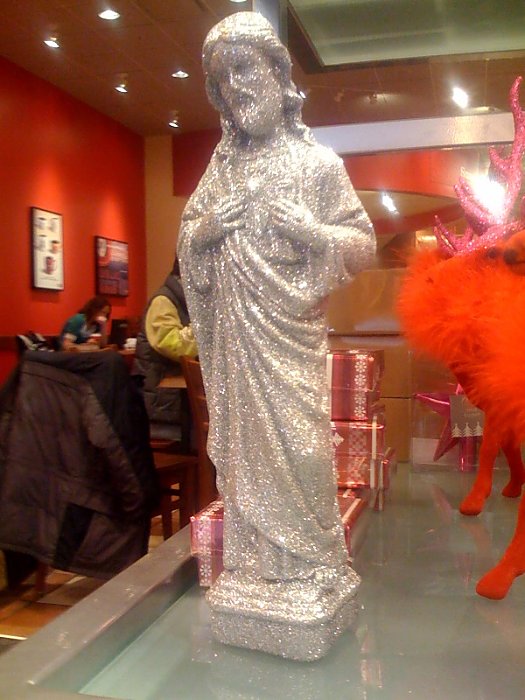 Hi there. Comments have been closed for this item. Still have something to say? Contact us.