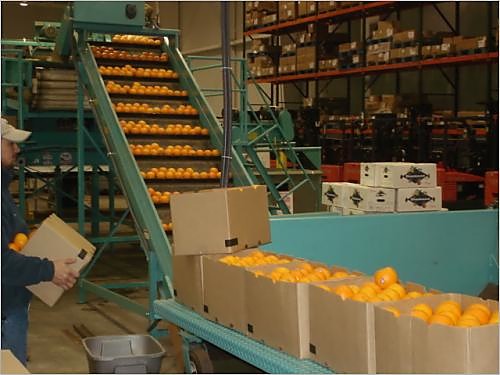 The Railex route that starts in Washington State and ends in Rotterdam will be featured tonight on the History Channel in an episode of Extreme Trains called "Ice Cold Express."
What's Railex? The company describes itself as "a distribution platform designed to enhance logistics, distribution, consumer demands and inventory control" that "features three refrigerated, mega-transload distribution centers; one in Delano, California, one in Wallula, Washington, and one in Rotterdam, New York."
In other words, it's a train that ships stuff, mostly produce, relatively quickly from the West Coast (it's a five day trip). The company just started up a run from California to Rotterdam. Its Washington to Rotterdam route started in 2006.
You've probably bought produce that's been shipped on this train. The shipments include apples, onions, lettuce, oranges, broccoli, grapes, wine and a whole bunch of other stuff.
photo: Railex
Hi there. Comments have been closed for this item. Still have something to say? Contact us.