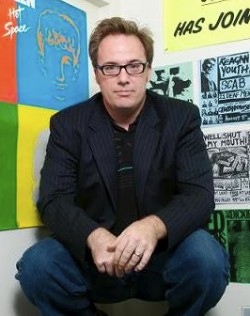 Saint Rose professor Daniel Nester has a piece on the Daily Beast today about the choice he and wife made to use IVF:
Turns out, when you pay a battalion of medical professionals $20,000 to help you induce a pregnancy that didn't want to happen on its own, nobody likes you. My wife and I have been called selfish and narcissistic by adoption activists. Religious zealots have condemned us as immoral manipulators of God's will. And prudes just don't want to discuss where babies come from. Every time I mention our struggle to conceive a child in an Upper East Side Petri dish, I wander into a mine field of awkwardness, discomfort and rage. I'm made to feel I've provided way more information than is socially acceptable.

According to Nester, the response around Saint Rose wasn't so warm, either:
The pitfalls are different with those who regard IVF as subverting the will of a higher power. With 12 years of Catholic school under my belt, I should have known better than to mention it in the halls of the historically Catholic college where I teach. Seems I forgot the Vatican's "Every Sperm is Sacred" doctrine that considers most IVF methods to be sinful, the unsanctioned creation of life outside the integrity of a marital union. The lapsed Catholic conspiracy theorist in me did notice, however, that fertility treatments weren't covered by our health plan.

[via]
photo: Daniel Nester
Hi there. Comments have been closed for this item. Still have something to say? Contact us.