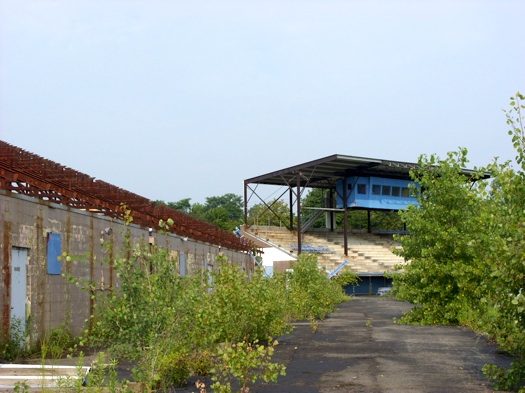 Check out these photos of Heritage Park by Flickr user dougtone. It's kind of remarkable how overgrown and rundown the place looks now (the pics are from this past summer).
The Albany-Colonie Diamond Dogs were the last regular tenant of Heritage Park. The independent league baseball team dissolved in 2002.
These photos -- and the stadium's condition -- reminded us of The World Without Us.
Updated: Eugene writes: "The World Without Us? How about "Life After People," the
Emmy-nominated History Channel series directed by Argyle resident
David De Vries?"
photo: Flickr user dougtone
Find It
Heritage Park
Heritage Ln
Colonie, NY 12205
Hi there. Comments have been closed for this item. Still have something to say? Contact us.