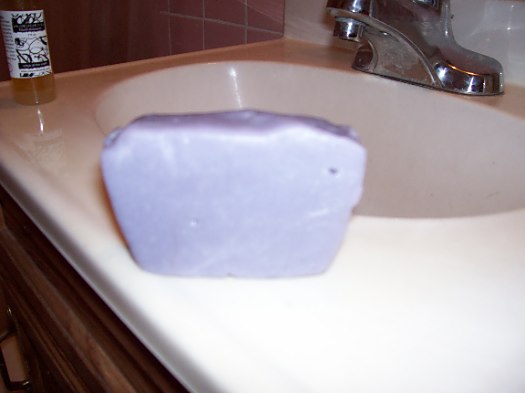 By Jessica Pasko
If you've ever gotten frustrated with the way commercial products make your hair feel, you're not alone. Albany's Kim Wingfield was tired of her hair feeling grimy and dry, and was sick of using the chemical-filled solutions from her local pharmacy. She'd tried some natural, sulfate-free products, but they were often either too expensive or smelled a little more earthy-crunchy than she wanted.
That's when she decided to make her own.
So, Kim did some research on the web and started dabbling with various mixtures. Taking the name Serpentine Hair from her long-time internet moniker, Medusasbedhead, she launched a line of her own hair products online about a year ago. She now whips up the shampoos, shampoo bars and perfumes in her downtown Albany apartment (she has a day job as a security guard). The 26-year-old Utica native hopes to add a facial line in the future.
Kim keeps the prices low: shampoo bars are $4.50, liquid shampoos come 2 oz. for $2.50 and 8 oz. for $6, and perfumes come in either a $4 three-pack or a $6.50 six-pack. The funky scents include Bridezilla ("sugary-sweet scent, evocative of happiness and joy"), Edge Of The Earth ("the primal scent of the ocean along with the fruits of the tropics") and Immortal Beloved ("A heady blend of violet and sandalwood"), but Kim says the two most popular fragrances are Kahlua and Medusa. (She also makes unscented products.)
Right now Serpentine products are primarily available online, but Kim's planning on trying to get some local stores to carry her goods. And a store in Nashville, Tenn. will also soon be carrying some of the products.
So what are they like? Your intrepid AOA writer gave the Immortal Beloved shampoo bar a shot this week. While it felt a little weird at first to be rubbing what looks like a bar of soap on my head, I dug its clean, non-overpowering scent and the pretty lavender color. Even better, it left my thick, straight hair smelling good and feeling manageable.
I'm thinking some of these might make good (and local!) holiday gifts.
Hi there. Comments have been closed for this item. Still have something to say? Contact us.