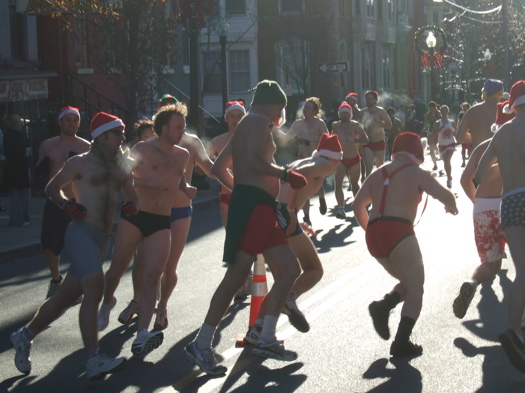 Updated Monday morning with video!
Today's Santa Speedo Sprint kicked off a few minutes sooner than expected. But hey, if you were waiting to race in only running shoes and a little red Speedo, and it was only 22 degrees, you'd be anxious to get things over with too. Yes, another Santa Speedo Sprint has come and gone, but AOA managed to capture a few of the fond--and somewhat disturbing--memories.
About 150 scantily clad "elves" showed up to race in the Damien Center's annual fundraiser. Here's what it looked like: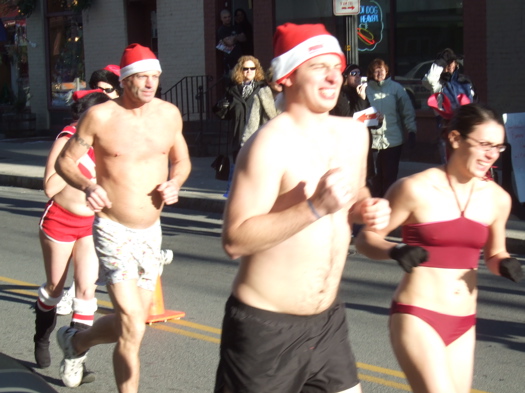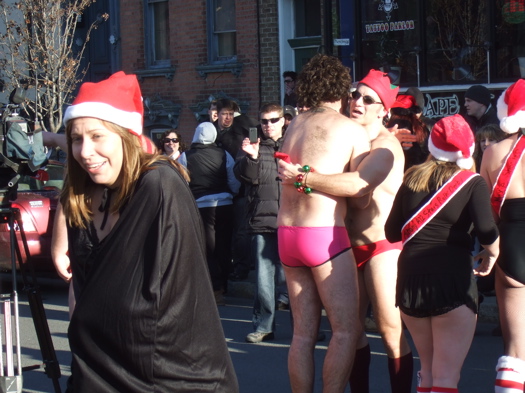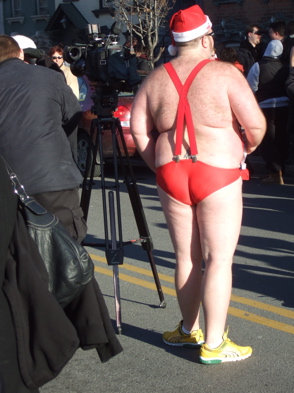 Is that you Santa Claus?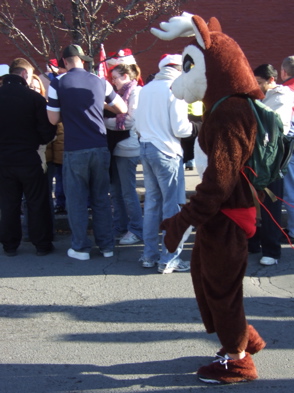 Even Rudolph Donned a Speedo and got into the act.

And here's some video shot by Sebastien:

Santa Speedo Run - Albany, NY - 08, Dec from Sébastien B. on Vimeo.
Thanks, Sebastien!
Hi there. Comments have been closed for this item. Still have something to say? Contact us.