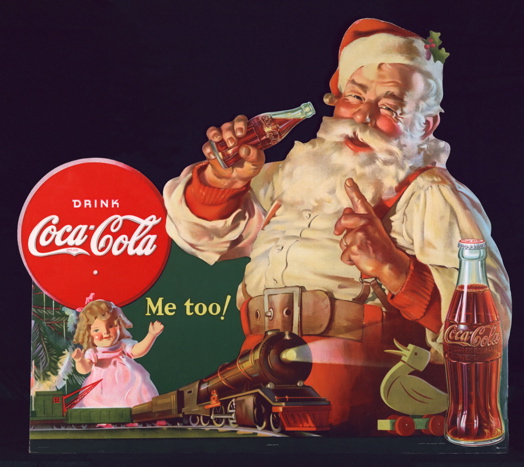 By Melissa Mansfield
Quick, who are the most famous legends of Troy? Uncle Sam, Mame Faye...and Santa
Claus.
Santa Claus? Yep, the jolly old elf we know as Santa today first appeared in Troy, N.Y., 185 years ago today.
Well, sort of.
By then Saint Nicholas was well known for bringing gifts to good little children around the
world. But every country had its own concept of how St. Nick looked and traveled.
America's Santa Claus, the guy who's belly "shook when he laughed like a bowl full of
jelly," and traveled in a sleigh pulled by eight tiny reindeer made his first appearance in a little poem called "A Visit From Saint Nicholas," (yep, "T'was the Night Before Christmas") in 1823 in The Troy Sentinel.
Who wrote the poem? Historians disagree on this one. It was part of an anonymous letter to the editor, but it was quickly picked up by other papers across the country.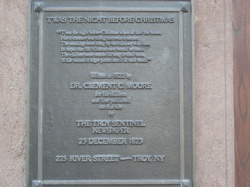 A plaque at the old Sentinel building on River Street says it was Clement Moore. He claimed authorship in 1844, but poet Henry Livingston reportedly read it to his children 15 years before.
In any case, by 1860 an illustrator from Harpers added images to the poem and in 1931, the now famous Coca-Cola ads solidified the image of the guy we know as Santa Claus today.
Take that bit of trivia to the office holiday party.
Hi there. Comments have been closed for this item. Still have something to say? Contact us.