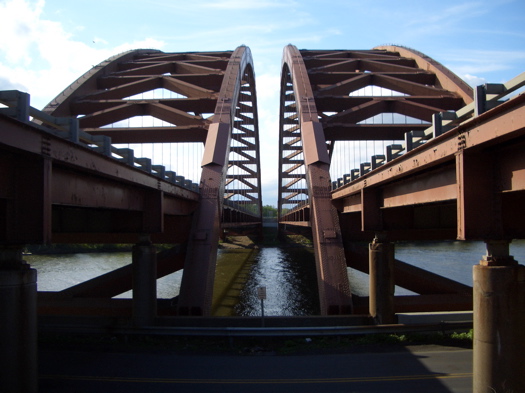 We can't tell you how many times we've crossed The Thaddeus Kosciusko Bridge on the Northway and wondered, "Who was this Kosciuszko guy? And why did they name the twin bridges after him?"
Also, we could never quite figure out how to pronounce his name, which is why we -- and almost everyone else -- refer to them as "The Twin Bridges."
Well, Pulitzer Prize-winning journalist and one-time Albany resident Alex Storozynski has just answered all of our questions about Kosciuszko in his new book The Peasant Prince.
He took a few minutes out of his weekend to give us the inside scoop on Kosciuszko who, it turns out, was a pretty impressive guy: an engineer, an abolitionist and, oh yeah, the guy responsible for the plan that helped change the course of the Revolutionary War.
A few details and an early map of his battle plans after the jump.
And we also find out how to pronounce "Kosciuszko."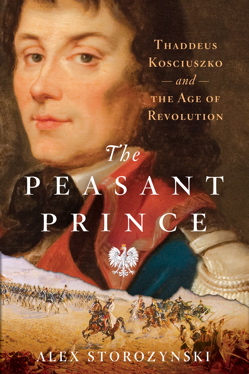 Who was Thaddeus Kosciuszko?
After attending military schools in Warsaw and Paris, Thaddeus Kosciuszko tried to elope with a daughter of one of the richest men in Poland. But he was caught, and the angry father wanted to prosecute him for kidnapping.
Kosciuszko was a staunch advocate for freedom for all, so he sailed to America. He arrived in Philadelphia in 1776 and Benjamin Franklin put him in charge of building forts. He did such a good job that Congress enlisted him as a Colonel of Engineers.
It soon became obvious to Gen. Horatio Gates and George Washington that Kosciuszko was the best engineer in the Continental Army.
Kosciuszko rescued the Americans after the British surrounded them at Fort Ticonderoga. Kosciuszko warned the Americans at Fort Ticonderoga that they need to put cannons on top of Sugar Loaf Hill. They ignored him, but when the British came down from Canada, they put cannons on that hill and starting firing directly into the fort, making the Continental Army sitting ducks. During the retreat south, Kosciuszko was put in charge of covering the rear. He took 1,000 men and rerouted streams, and chopped down trees to cover roads so that the British army's supply wagons could not follow them. As a result, it took the British army 20 days to travel 22 miles, giving the Americans a chance to escape.
Kosciuszko then turned the tide on the British Army by coming up with an ironclad plan for victory at the Battle of Saratoga. Kosciuszko drafted the plan for the Battle of Saratoga and chose Bemis Heights as the spot for the Americans to make their stand. Officers that took part in the battle, Gen. Horatio Gates, Colonels James Wilkinson, Morgan Lewis and Udney Hay all gave Kosciuszko credit for coming up with the battle plan.
Washington had Kosciuszko design the blueprints for West Point, an impenetrable fortress. Benedict Arnold tried to sell Kosciuszko plan's for West Point to the British.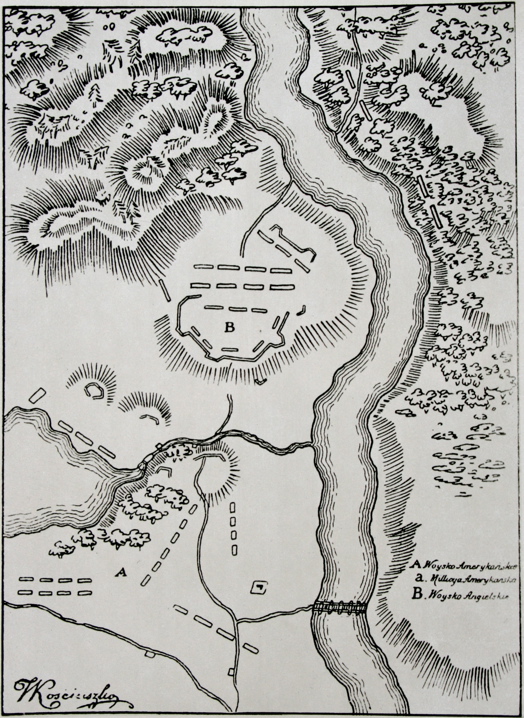 (early map of Kosciuszko's plan for the battle of Saratoga.)

Kosciuszko was also an early abolitionist. After the war he became close friends with Thomas Jefferson. He gave Jefferson $17,000 and asked him to use the money to buy slaves and free them. Jefferson took Kosciuszko's money but refused to carry out the deal.

In Poland, Kosciuszko started a revolution to free the peasant serfs enslaved by feudalism, and to win more rights for the Jews. Kosciuszko also spoke up for the rights of Native Americans and all people who were disenfranchised. In Paris, the French Revolutionaries honored him with the title "Citizen Kosciuszko." Jefferson called him, "as pure a son of liberty as I have ever known," and poets such as Byron, Keats and Campbell immortalized Kosciuszko, whose motto was, "For your freedom and ours."

Why do we have a bridge named after him?
Kosciuszko was stationed in Albany for part of the Revolution and he stationed troops on Van Schaick's Island (near Cohoes and Waterford), which offered the rebels a place to regroup after they fled from the British at Fort Ticonderoga. He put up batteries that commanded the pass along the Mohawk River while also providing the rebels a barrier from any attack. Kosciuszko was a crucial part of the Continental Army in the Hudson River valley.
If he was such an important part of U.S. history, and local history, why don't people know more about him?
Because he was a humble warrior who never sought the limelight. And he had an unpronounceable name. [Editors: even George Washington apparently couldn't get TK's name correct.]
Yeah, ummm about that name -- how do you pronounce it ?
Kuzz-(Choosh)-Ko
This interview was conducted via email and lightly edited for length.
Twin Bridges photo: Nicholas Hepler

Say Something!
We'd really like you to take part in the conversation here at All Over Albany. But we do have a few rules here. Don't worry, they're easy. The first: be kind. The second: treat everyone else with the same respect you'd like to see in return. Cool? Great, post away. Comments are moderated so it might take a little while for your comment to show up. Thanks for being patient.