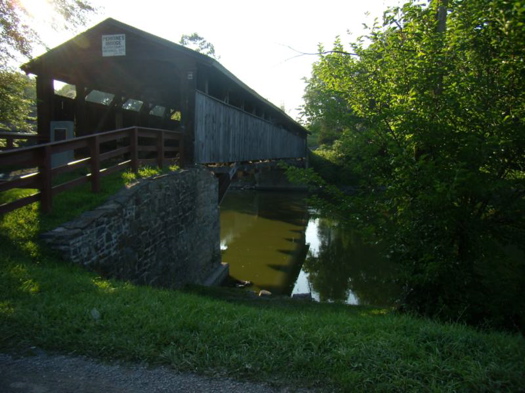 By Justin Williams
So you've been working all week, and you want to get away from it all - but a full on vacation isn't in the cards...you know the deal. How about a fun-filled staycation where the 518 leaves off and the 845 begins -- in fabulous Ulster County.
Yep. Turns out there's history, good food, wine, beautiful surroundings and fun stuff to do in Ulster County. And since it's only an hour from A-Town you can be home in your own bed at the end of the day.
As always, feel free to deviate, substitute, linger in some areas and skip over others-- whatever works for you.
Saturday, 8:00 AM
Start heading down I-87 South to Exit 19. Â It's OK--we'll wait.
1.) 9:00 AM - Quick Breakfast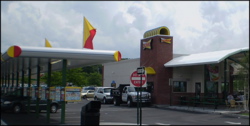 You've seen the commercials for years, but you've never been able to find one locally. Sonic Drive-In is now in Kingston!  Normally, I would suggest a local place, but the curiosity factor here is too much to pass up.  This place is really different from McDonalds and all the other fast food places.  You can do the standard Drive-Thru thing or you can park at any of the spaces, and they'll bring you the food to you. It's kind of a throw back to the old drive in/car-hop days.  Do yourself a favor--get the Bacon Breakfast Toaster meal.  But hey, you can do whatever you want, because Sonic's entire menu is available all day.  That's right, you can have an extra-long Chili Cheese Coney and a shake for breakfast, and no one will judge you.
Sonic Drive In
251 Miron Ln
Kingston, NY 12401 (in front of Shop-Rite)Â 
845-336-4140
2.) 9:30 AM --To the Stockade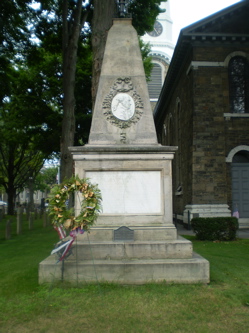 Just a few minutes away is Kingston's Stockade district. Â You'll find many things here that you'd find in a typical small town -- antique stores and coffee shops - but there's an incredible history in its streets. Kingston was a military stockade forged by Peter Stuyvesant in the 1650's. The layout of the town is pretty much the same as it was back then and some pretty interesting architecture survives. Â The Old Dutch Church on Wall Street is a great place to visit -and there's an old graveyard with headstones so they're nearly impossible to read. Near the entrance to the church lies the grave of George Clinton. Â  No, not "P-Funk" George Clinton. This George Clinton was the first governor of New York, and later Vice-President under Thomas Jefferson.

3.)10:00 AM - A History Lesson - The Senate House Museum 
Within the Stockade area, about two blocks away from The Old Dutch Church, you'll find The Senate House Museum. The first New York senate met here for a short time in 1777. Â The founding senators rented a room in this house where they made the first laws and policies in New York. The simple stone structure, built in 1676, is the oldest public building in America, so it is carefully shown to small groups of people in an effort to help preserve the house for years to come. Â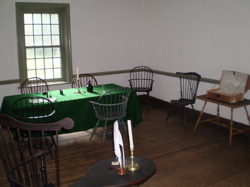 Next door , where you purchase your admission, there's a small museum where you'll get more details about what you'll see in The Senate House. You can also check out artwork created by Kingston native John Vanderlyn and his family. Â Vanderlyn was commissioned to paint several famous government leaders in the early 1800's. He's best known for a portrait of his mentor Aaron Burr. Â  On weekends, there are often reenactments and workshops that help tell the story. Â 
Senate House Museum 
312 Fair Street 
(845) 338-2786Â 
April - October Sunday 1-5pm; Wednesday - Saturday 10am - 5 pm 
$4 Adults
$3 Seniors
Free for kids under 12

4.)12:00 PM Wine Tastings -El Paso Winery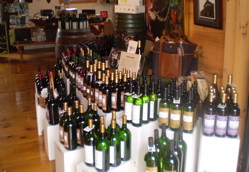 El Paso Winery bottles and sells its own wine made from grapes from all over New York state. Â The current owners have had it for about 11 years, and they've expanded to 25 varietals. Â Best of all, they open their doors five days a week for free wine tastings! On the weekends, the owner also makes her famous sangria available for sampling. The winery staff is more than willing to answer your questions about their wine, and wine in general, and their bottles are reasonably priced. Â The average bottle will set you back about $9.00. Â 
742 Broadway 
Route 9WÂ 
Ulster Park, NY 12487Â 
(845)331-8642
Open 11am - 6pm Wednesday through Sunday
5.) 1:00 PM Lunch Time
 
Next you'll want to head out to the village of Phoenicia - about 30 miles away, along the Esopus creek. It's a small but charming town where you can stop for a light lunch. Light is the key word here, since you may still be full from your chili cheese coney breakfast and you do not want to be logy at our next stop. Options include Mexian, pizza, a grocery store for sandwiches and the hot dog vendor in the parking lot of our next stop.
6.) 2:00 PM -- Up the Creek - Town Tinker Tube Rental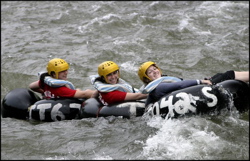 This stop alone is reason enough to venture to Ulster County. Â The first place you see going into Phoenicia, Town Tinker Tube Rental is practically synonymous with the Esopus Creek. Â For about $20, you can rent a tube that will take you down one of two courses on the creek, and it is an absolute blast! Â You need to know how to swim for this though, since parts of the creek have rapids. If you're bringing kids, they have to be at least 12. The rainy summer we had means the creek is running faster and deeper than normal. Â Bring a swimsuit and a pair of old sneakers (you can also rent creek shoes). Be preared to pay in cash if you're spending less than $60. Â This is definitely a great trip for a group of people. Â Just remember to bring sunscreen and towels.
10 Bridge St
Phoenicia, NY 12464
Open 9:00AM - 6:00PM daily until Labor Day,
 Weekends until September 30
http://www.towntinker.com
(10% off coupon on the website)Â 
(845) 688-5553
7.) 5:00 PM Shopping in Woodstock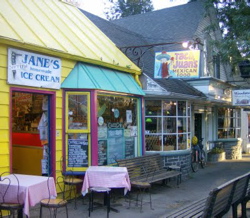 So the Woodstock music festival didn't actually happen in Woodstock. That , hasn't stopped the town from becoming an artist's destination.  Everywhere you look, you'll find artwork, messages of peace and love, artsy décor, and hippies of all ages. There are bakeries, gift shops, curiosities, art shops and antiques. On a typical weekend, you may find it a bit crowded, but a successful visit to Ulster County just wouldn't be complete if you didn't check it out.  
8.) 6:30 PM - Bears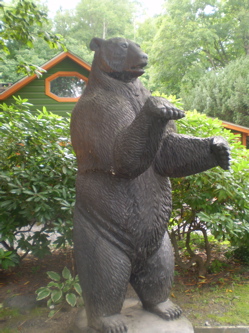 Two miles west of Woodstock are two very different, but very good restaurants to check out for dinner. Â  Â 
a.) The Bear Café is a local staple and a great place to have an elegant meal with fantastic service and a very dynamic wine list.  Chef-owner Eric Mann uses culinary inspirations from the Hudson Valley to craft his menu.  You will not be at all disappointed. But be sure to save room for dessert, and finish your meal with his Belgian Chocolate Melt Away Cake. This stuff is too good for words.
Open 5:00 to 10:00 Monday, Wednesday, Thursday and Sunday
5:00 to 10:30 Friday and Saturday
Closed Tuesday
(845) 679-5555

b.)If you've been out tubing and all, maybe fine dining isn't what you're up for. If you're looking for something more casual, check out The Little Bear (right next door to The Big Bear) It's a Chinese restaurant with a fun, eclectic menu. Lots of vegetarian options too, like vegetarian shark fin soup and "beef" with orange sauce. Not sure how they manage that.
Open Everyday Noon to 11:00pm 
(845) 679-8899
Both Located at:
295 Tinker St
Woodstock, NY 12498
9.) 9:00 PM Homeward Bound
For some reason, the return trip always seems shorter, which is good. Â You've had a busy day, and you will sleep well tonight.

*Bonus --Covered Bridge Stop:
 Hmm... it seems all of these 12 hour ventures include a covered bridge. Not to be outdone, Ulster County has an historic covered bridge of its own. You can check out Perrine's Bridge in Ulster County.  While Schoharie had the world's longest single span bridge, and Bennington has it's covered bridge museum, Perrine's Bridge is the second oldest bridge in New York State, crossing the Wallkill River where State Rt 213 meets I-87.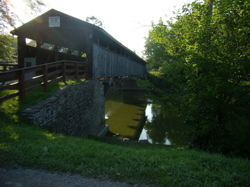 Say Something!
We'd really like you to take part in the conversation here at All Over Albany. But we do have a few rules here. Don't worry, they're easy. The first: be kind. The second: treat everyone else with the same respect you'd like to see in return. Cool? Great, post away. Comments are moderated so it might take a little while for your comment to show up. Thanks for being patient.