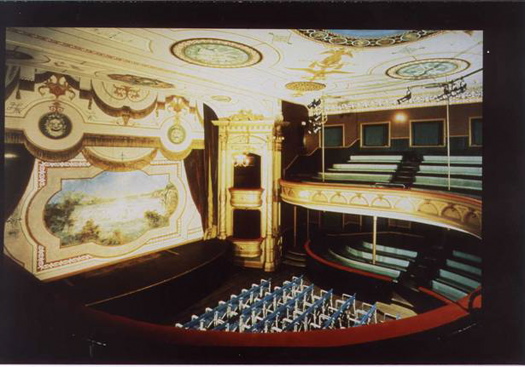 By Jessica Pasko
So apparently one of the most famous Vaudeville stars still hangs out at the Cohoes Music Hall.
The thing is, she's been dead since 1947.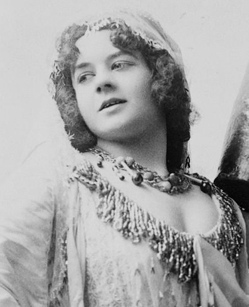 EvaTanguay died in Hollywood following a long, successful career. At the height of her popularity, she was one of the highest paid stars in Vaudeville. And she made her debut at the Cohoes Music Hall where, ironically, she was booed offstage.
Eva wasn't much of a singer or actress, but somehow, she'd go on to become extremely popular for her charisma and sense of rebelliousness. She was known as "the I Don't Care Girl" after her signature song.
Eva Tanguay was the star who wasn't afraid to be a little risque ( she showed her knees) or scandalous ( there were rumors of an affair with the mayor of Cohoes.)
Tanguay made Cohoes Music Hall a regular stop on her performance tours. And if the stories from actors, producers, directors and set crews who have worked there over the years are true, Eva might have made Cohoes her final stop as well.
The theater was built in 1874, shuttered in 1909, then renovated and reopened in 1974. Since then it's housed both professional and amateur companies, many of whom have stories of Eva's ghost. The space itself is beautiful, done in what's called "showboat-style." Only nine of this kind were built in America, and just three remain today.
Tony Rivera and Jim Charles founded the C-R Productions, the theater group that currently occupies the hall, in 2002. Rivera says the first time he felt a strange presence in the theater, he was painting sets shortly after the company moved in. He'd heard rumors of a ghost, and thought he heard noises. He just brushed it off. Then he felt a cold gust of wind blow by him, followed by the distinct smell of perfume. And apparently several other members of the theater troupe had similar experiences.
Another time, a large group was working on set designs on stage when they heard the distinct sound of high heels clomping all the way across the balcony, from one side to another, followed by a girlish giggle. The sound then ran up the stairs and seemed to go out the door. The whole thing was so eerie that the stage manager's boyfriend - a 250-pound, 6'4" guy - turned white as a sheet and run out of the theater. Rivera says everyone was clearly spooked.
There have been many other weird occurrences too, he says. Things like leading ladies suddenly missing their hat at the last minute, props going missing and mysteriously reappearing, doors that appear to open by themselves, and lights that seem to turn themselves back on. There's a lot of speculation as to who or what is causing it, but the common thought is that it's the ghost of Eva.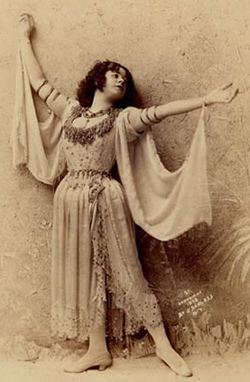 "I believe whoever she is, she's an incredibly whimsical, playful spirit," says Rivera. Rivera says another weird thing is that one corner of the stage is always cooler than the rest of the room and light bulbs never last as long as they do elsewhere.
Jim Charles swears that one time he saw someone peeking through one of the opera boxes, where no is supposed to be, and watching the audience. When they went to investigate, it became clear that all of the equipment stored up there would make it nearly impossible for someone to have gotten up. Mysterious orbs that can't seem to be explained almost always show up in photographs taken of productions, usually surrounding the leading ladies. Rivera also says his dog won't enter the theater's cafe, stopping at the door to whine but refusing to go through the doorway.
Rivera says there's pretty much a consensus among the crew that they aren't alone in the theater, even if sometimes it's just the feeling of a strange presence. They even talk to her sometimes, asking "How are you doing Eva?" He says that in theater, it's kind of considered good luck to have a spiritual presence.
Find It
The Cohoes Music Hall
58 Remsen St.
Cohoes, NY 12047
237-5858
Say Something!
We'd really like you to take part in the conversation here at All Over Albany. But we do have a few rules here. Don't worry, they're easy. The first: be kind. The second: treat everyone else with the same respect you'd like to see in return. Cool? Great, post away. Comments are moderated so it might take a little while for your comment to show up. Thanks for being patient.