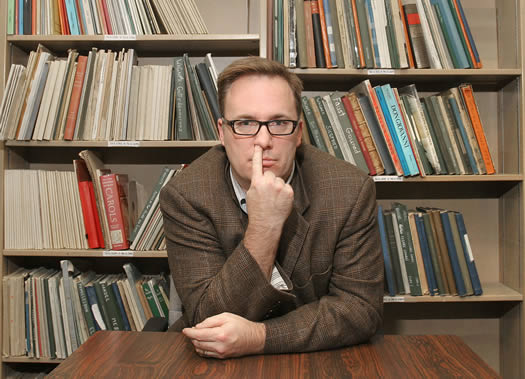 By Daniel Nester
The folks at AOA asked me to come up with an inappropriate-themed post to accompany my new book -- How to Be Inappropriate -- and I was happy to oblige.
What I have come up is a series of don'ts to prevent you from committing the same local faux pas, blunders, and gaffes as your intrepid author has.
Don't mispronounce town names
Sure, there's the "COL-ony"/"Colo-KNEE" kinks to work out upon moving here, as I did five years ago. A little later one gets the hang of saying "KAY-ro" instead of "KI-ro" (Cairo).
And then there's Rensselaer. It did not pass unnoticed when President Obama mangled the county/town name, using at least to me the relatively new "Ren-soler" when visiting HVCC this fall. I have heard the town mostly pronounced the way students at Rensselaer Polytechnic Institute and most long-time residents do: "wren-suh-leer," while others assert it's two syllables with the first stressed: REN-sler.
I won't even go there with the Water-Vuh-Leet/Water-Vleet differences. What's the appropriate way? You tell me.
My favorite mispronunciation above all else is Coxsackie. When I emphasize the "Coxs" in Coxsackie, many locals correct me, stressing the k-sound is silent, making the town name "Ko-SAK-ee." While that may be the local diction, my preferred pronunciation seems to be the more universal, thanks to the virus of the same name.
I often tell non-locals that my favorite town name around here is Coxsackie. I tell them "it's just north of Ballsackie." Bad-dum-bum.

Don't express your ignorance of local history
I remember telling someone at a professor-types party that I rather enjoyed the "brutal, Leninist"-style architecture of Empire State Plaza. I thought I was really getting my architecture critic on as I waxed on and on about the way those marble-and-steel buildings pierce the sky at night.
Thing is, the person to whom I was waxing had close family members who were among the 9,000 people displaced from area when the plaza was first built. As I stood there with my foot yet again in my mouth, I learned for the first time that eminent domain was used to pluck people out of their homes. I learned later the ESP's open space, fit for a totalitarian leader rallies, has put many public planning types' knickers in a twist.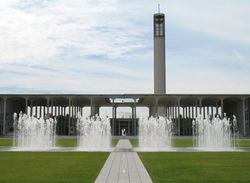 Don't call the University at Albany anything other than University at Albany
I try not to get the name of my college wrong when I tell people where I work. I always spell out the "Saint" in Saint Rose, since that's house style now.
When David Paterson spoke at commencement in 2008, he called my employer "The College of Mount Saint Mary's." "We should give him a break," one colleague said. "He is blind, after all."
The same principle applies to the largest campus in the SUNY system, which is now called University at Albany. That means no University of, in, nestled among, straddling, or bleeding local property taxes from Albany, SUNY-Albany, SUNY at Albany, Albany U., SUNY-Guilderland, SUNY-Niskayuna, Moon Colony Between Western and Washington Avenues, or the Place Across from the Barcelona Restaurant.

Don't go to bars in the Pine Hills neighborhood after 10pm on weekend evenings
An obvious lesson, you might say, to anyone who falls into an adult demographic. But I learn things the hard way.
During the day, the Washington Tavern is one of my favorite places to grab a good lunch, share a pitcher of cold beer with friends, and eat al fresco in warm weather.
By the weekend, however -- which we will define here as Wednesday to Sunday evenings past 10pm -- the Washington Tavern turns into "The WT." Several bars in the area lead this double-life of restaurant and nightclub. I didn't know this then; I know it now.
I visited the WT after midnight once. Once. It was a warm evening my first week in town, and the same place where I had noshed on artichoke dip and a cold pint listening to the Eagles now blasted out a Black Eyed Peas medley. A young person in a tiara -- which I learned later is requisite headwear for one who turns 21 -- led a dance troupe of her inebriated friends.
I finished my beer at the corner of the bar, limped over to the WT's adult swim counterpart, The Ginger Man, and felt very, very old.

Don't f--- with state workers and their free parking
As a former resident of Center Square, I can say without equivocation that parking in the downtown neighborhoods is a blood sport. And the biggest reason for this by far is the mammoth influx of state workers who come in from out of town. Never mind that state workers have subsidized parking spaces available at the cut-rate prices, that if they carpool those spots are, like five bucks; when there is free parking available, I have learned, state workers are on it like white on rice. These people are pros.
Anyone who lives in those neighborhoods unwise enough to enter their car from 6:30am to 9am knows the feeling of being watched by a state worker driving in from out of town. They can spot a lanyard-less, non-state worker figure on sidewalks from blocks away. The first time one drives beside you and follows you to your car, you may think you are about to be abducted. Rest easy: they just want your parking space.
I usually took a shuttle bus to work during my days in Center Square, but I couldn't get out of driving my car one winter morning at 7am. As I approached my Honda, not one, but two cars waited for me to pull out of my spot on Dove Street. As I selected a CD to pop in, both cars eyed me up. One flashed his brights to cajole me out of my prime curbside real estate. As I pulled out, the ugliness that followed involved slush and a lot of horns honking, and a lot of schadenfreude on my part.
Nester photo: Joe Putrock
Say Something!
We'd really like you to take part in the conversation here at All Over Albany. But we do have a few rules here. Don't worry, they're easy. The first: be kind. The second: treat everyone else with the same respect you'd like to see in return. Cool? Great, post away. Comments are moderated so it might take a little while for your comment to show up. Thanks for being patient.