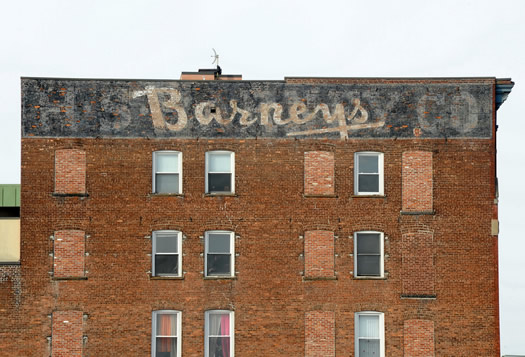 Jessica's post about retro signs inspired Chuck to put together a photo collection of "ghost" signs from around the Capital Region. He explains:
Have you driven by a building in the Capital District, looked up at the building, and noticed what appeared to be a painted advertisement on the building's brick exterior? An advertisement for food or clothing or dry goods, the ad almost faded away with a century of age and neglect? You're trying to figure out what a Uneeda Biscuit is, or where someone actually can buy Bond clothes these days. I've seen several of these "ghost signs" in the Capital Region (also called "faded signs" or "brickads," according to Wikipedia), and I also came across a webpage called lostlandmarks.org that covers the phantom signs of a long-lost advertising run. So over the past few days I took my Nikon D700 and an assortment of lenses, and went out to go ghost sign hunting.
photo: Chuck Miller
Hi there. Comments have been closed for this item. Still have something to say? Contact us.