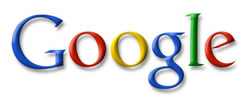 No doubt as part of some plot to index the contents of our brains, Google is planning to test ultra-highspeed fiber networks in communities around the country (ok, maybe they don't want to index our brains... yet). From the Google project page:
We plan to test ultra-high speed broadband networks in one or more trial locations across the country. Our networks will deliver Internet speeds more than 100 times faster than what most Americans have access to today over 1 gigabit per second, fiber-to-the-home connections. We'll offer service at a competitive price to at least 50,000 and potentially up to 500,000 people.
A gigabit per second? Yes, please. That's like going from a spigot to a fire hose. (Road Runner is 1.5 megabits per second -- there are 1024 megabits in a gigabit.)
So, we know one or two communities that could use something like that.
As @EdXeno tweeted yesterday to Harry Tutunjian: "I would leave Albany and move to Troy if you got Google to give you awesome internet access."
Jeff Pirro, a spokesman for the Troy mayor, tweeted back today: "A lot of folks like yourself have given us and heads up and at the Mayor's direction, we're looking into it."
Obviously there's going to tremendous competition for this project. But, hey, you never know. It's worth a shot.
Google is asking municipalities to "provide us with information about their communities through a Request for information (RFI), which we'll use to determine where to build our network." It's also taking community "nominations" from residents and community groups.
Update: There's now a Facebook page to organize support for Troy's bid. (Thanks, Kim M!)
Hi there. Comments have been closed for this item. Still have something to say? Contact us.