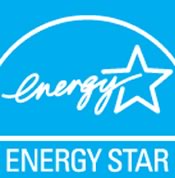 New York State's "Great Appliance Swap Out" starts today. The program offers rebates on purchases of energy-efficient appliances.
It lasts for 10 days -- or until the funding for it runs out. There's a table on the program's web site that details how much money remains for rebates.
The are two levels of rebates, one for single appliance purchases (refrigerators, washers, freezers) and the other for buying a "bundle" -- a refrigerator, clothes washer and dishwasher. The rebates range from $50 for a single freezer to $555 for the bundle. If you recycle your old appliance, you can get a bigger rebate -- usually $25 more.
It's hard to complain about getting $105 back on the purchase of a new fridge. But we don't think we'd chuck a perfectly good appliance just for the rebate. If you've been thinking about replacing or upgrading, though, now might be the time -- especially since a lot of stores also appear to be offering sales along with the rebate.
If you do end up buying an appliance with the rebate, make sure you read all the rules and fill out the form in time. And ask the appliance store about recycling -- they might be able to help.
Bonus: If you're curious about how much a new energy-efficient fridge could save you on electricity, the Energy Star program has a "Refrigerator Retirement Savings Calculator" online.