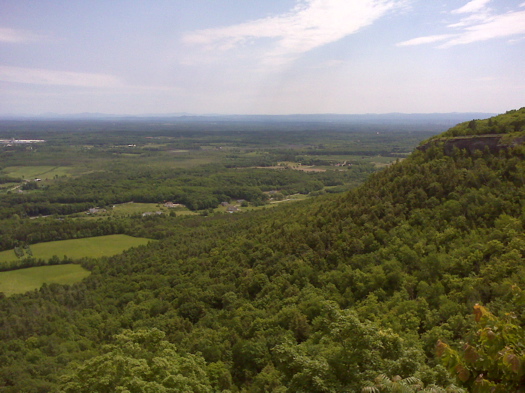 Updated at 5:30 pm -- new Facebook pages added
John Boyd Thacher State Park -- and the Victoria Pool at Spa State Park -- might be closed because of state budget cuts. Or they might not.
It's hard to say, because there's been no public declaration by the state that Thacher and other state parks are facing the budget axe. But the signs seem to be pointing in that direction.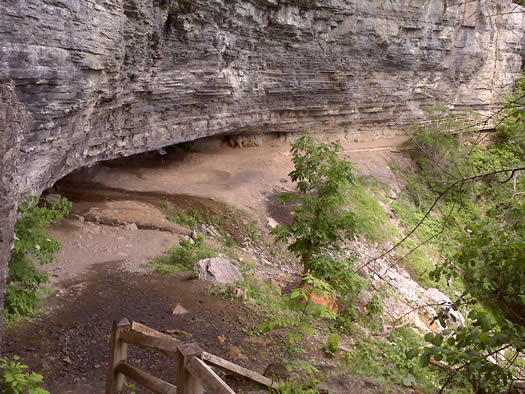 The word about Thacher's potential closure seems to have first surfaced in Fred LeBrun's column two weeks ago and then again more specifically this past weekend. He doesn't cite any sources, but reports that both Thacher and Victoria Pool are on a list of possible closures -- and "it will take extraordinary measures to save" Thacher Park. (LeBrun also reports that Peebles Island State Park in Cohoes and a bunch of parks in Rensselaer County are also on the list.)
Today's Troy Record includes word from the Office of Parks, Recreation and Historic Preservation, a spokeswoman for which says, "There is no list [of parks] that has been established." And @ps_saratoga also reports today that the parks office says "it would be misleading to the public to say there is a plan to close" the Victoria Pool. The agency told the Gazette today that it's doing a "park-by-park review" and will have a decision soon.
The Paterson administration's budget plan for environment and energy does mention the possibility of "potential service reductions or facility closures." (It's all the way at the bottom.) Last week the state parks commissioner told the Buffalo News that "there is no way for us to get around park closings" this year. And Albert Caccese -- the current executive director of Audubon New York and former executive with the parks office -- projected in the Buffalo News this weekend that the planned cuts will "will require the closure of major attractions like Robert Moses State Park on Long Island and Thatcher Park in the Capital District."
Fans of Thacher Park aren't waiting to find out, though. Multiple Facebook pages have popped up to to rally support for the park -- one with more than 11,000 fans (!), another with more than 3,700 and the other with more than 700. The pages are collecting testimonials and recommendations for action. (There's a Twitter feed, too.) And Victoria Pool has the aptly named Save the Victoria Pool Society.
Earlier on AOA:
+ Hiking the Indian Ladder Trail at Thacher Park
+ Thacher Park pool stagnant
photos: Kathie Dello
Hi there. Comments have been closed for this item. Still have something to say? Contact us.