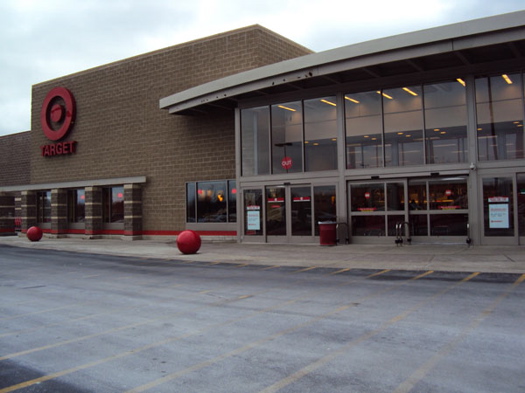 By Kaitlin Resler
There are a lot of chain stores with multiple outlets here in the Capital Region. Some of them seem to have branches every three feet. While most of these outlets are very similar, often times it's pretty easy to figure out which is "the good store."
Here's a quick look of some of my picks for "the good stores" in the Capital Region, and what makes them so good.
Take a look and add your favorite "good store" to the list.
Macy's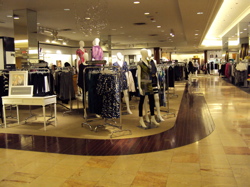 AOA has talked about this one before. In the debate over the quality of the area's two biggest malls -- Colonie Center (nicer, better lighting, play areas) and Crossgates (some better stores, fancy new escalator) -- Macy's is an undeniable plus for Colonie Center. It's widely known as "The Good Macy's" partly because it's larger all around (three floors, more extensive shoe department), but it also carries brands that the Crossgates Macy's (despite it's superior hosiery collection) doesn't even dream of.
Target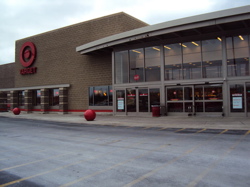 I am at Target a lot. I was once recognized by a Target employee (from a Target not in my immediate city) at a non-Target function 60 miles away. It seems that the Latham Target might be the best. It's near T.J. Max (yay!) isn't overly-crowded, has those weird giant red round thingies outside, and is usually well-stocked. It also carries the Target GO collections (Albany, Clifton Park, and Saratoga do as well--Niskayuna does not) and features a Starbucks in the Target Cafe (weird concept, but, you know).
Price Chopper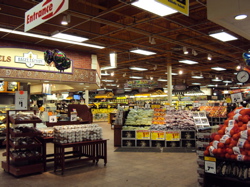 It's easy to point out the not-so-awesome Price Choppers', but which one might be considered the best? I think Latham wins here, too. The store is huge, and it's 24/7.
Hannaford
Grocery stores are tricky, but for its produce section the Wolf Road locations seems to me to be the best Hannaford. It's also near the fancier mall, and the McDonald's with the nugget sauce pump -- but you know...
Marshall's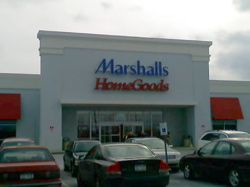 Marshall's Home Goods in Clifton Park is pretty awesome. Not only is the aptly named home goods section quite good, but their shoe section is pretty spot-on for women AND men (men's isn't quite as big, but it's still pretty good).
Gap
This one is tricky. Crossgates Gap is huge -- it spans basically the entire hallway near JC Penny -- but does tend to run out of key items quickly. Colonie's store is a good back-up, though.
Banana Republic
I always forget there are two of these. Saratoga's Broadway store is big, well-lit, and loaded with merchandise. That said, somehow the sales in that location are not totally amazing. The Crossgates store, besides being in the somewhat isolated end of the mall, has a better sale section and is totally packed during the holidays.
Old Navy
While we're dealing with Banana and Gap, why not think about the third dude in that triumvirate of stores? I don't hear much about The Good Old Navy location, but from personal experience I'd throw the Niskayuna location in on that one. It's not located in a regular mall, so it's huge, but in the summer the flip-flop wall isn't apocalyptically disorganized and again, their sale section is a big-time winner. Plus, it's next to a Barnes & Noble.
H&M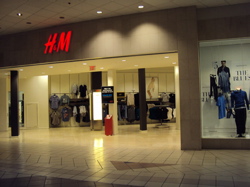 While Wilton's H&M is enormous, neat, and quiet, it has no men's section. A gigantic kid's section, but no men's, which is a problem. Crossgate's men's section is quite good (I think it competes well with the humongous H&M in Holyoke Mall), by just about any standards, and the women's selection is occasionally pumped up by items from the H&M Trend line (the pricey ones with the pink tag) that are returned from swankier branches of the store.
Barnes & Noble
They are few and far-between. Albany, Niskayuna, Saratoga/Wilton. Back in the day everyone was all about the stand-alone B&N on Wolf Road -- it's now holding on to Colonie Center. I think it's bigger than the old one, but somehow doesn't seem quite as looming when it's attached to the mall. Decent magazine section, and an epic cafe area that has cheesecake, scones, bagels, and lots of other snacks. There is also a Criterion Collection section in the DVDs which is a little pretentious, but fun anyway. The main debate still seems to be Borders vs. B&N.
Borders
Something bad happened to the Albany Border's. Let's not talk about it, it is depressing. Saratoga's location seems quite good though, large, with the upstairs music section still intact and a really big stationary and gift section behind the cash wraps.
Sephora
There are two! Colonie Center's wins -- the other is located in JC Penny in Crossgates. It's a bit smaller and you can't use your Beauty Inside card there (you have to call customer service later and have points added manually), while Colonie Center's branch is large and in charge. Sometimes they run out of my favorite eyeliner on the weekends, but for the most part they're better stocked and have more associates to grab what you need.
Moe's
If I can't go to Bomber's, Moe's is pretty neat. Clifton Park's branch is cleanest and fastest -- the Wolf Road location almost always seems to have an improbable line.
McDonald's
Wolf Road -- besides being fancy and having strange fireplaces, they have a pump of sweet & sour sauce (most places make you ask for it, and pay for extra), and a variety of seating. No play-place though, which is a bummer.
Hi there. Comments have been closed for this item. Still have something to say? Contact us.