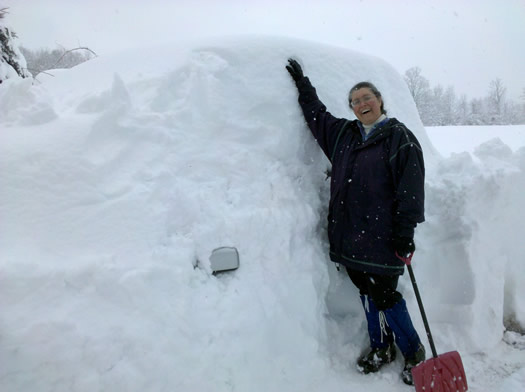 Greg sent along a gallery of photos from the "snowpocalypse" out in Westerlo. He says he spent the weekend "helping my girlfriend's family dig out from the insane amount of snow that got dumped on them."
Insane is the right word. While the central Capital Region just got slushy rain toward the end of last week, the snow just kept falling in western Albany County. An observation station to the west of Thacher Park recorded snow depths of more than 3.5 feet by the end of last week.
From Greg's description of the gallery:
There's a few pictures of us excavating her brothers car, and some shots of the abandoned barn that collapsed across the street (no cows were hurt). The first picture is of Hartford, CT the same day as I drove back from a work trip.
Other places weren't so lucky -- CBS6 reported that farm animals were killed in two separate barn collapses this past weekend in the hill towns.
(Thanks, Greg!)
Find It
Snowpocalypse

Westerlo, NY
Hi there. Comments have been closed for this item. Still have something to say? Contact us.