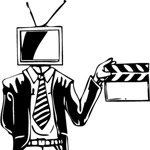 WMHT's indie cinema series is looking for another round of submissions:
WMHT is looking for the very finest, unique and original independently made short films upstate New York has to offer in order to showcase on TvFILM, premiering in June. Hosted by Brandon Bethmann, TvFILM will also engage dialogue with winning filmmakers to discuss the inspiration, ideas and concepts behind their work. In addition, TvFILM will profile the people, places and events that are shaping WMHT's growing independent film and media community.
The deadline to enter is April 16.