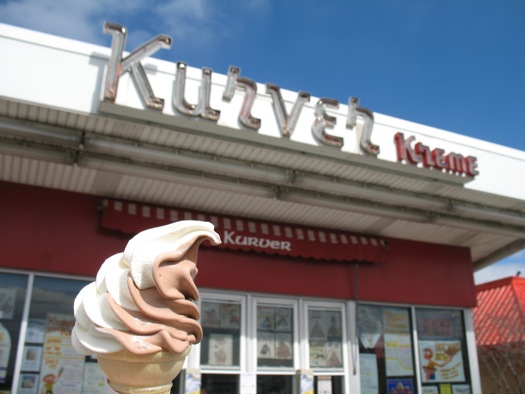 Spring is in the air.
Sure, it's probably going to snow again, but all these happy, sunshiny days have put us in the mood for ice cream.
So we checked in on a handful of spots to see when they open for the season.
Guess what?
Two of them already have!
The folks at The Snowman in Troy opened their windows for business last week. Good news for those craving their Kahlua Almond Fudge fix.
The Tastee Freeze in Delmar opened Wednesday.
Scheduled to open soon:
Kurver Kreme
They're planning to open on Monday, March 15th -- as long as it doesn't snow. And they've got a countdown clock on their website.
Humpty Dumpty
This popular Saratoga stand will be open for business on April 16th.
Moxies
Moxie's, home of blue moon ice cream and seven different kinds of vanilla, is slated to open on Sunday, May 9 -- that's Mother's Day
Jumpin' Jacks
OK, so maybe this isn't specifically an ice cream place, but its opening is a sign of spring. The web site doesn't say anything about it, but according to their Facebook page, this popular spot in Scotia will open on March 25th.
Know when other spots open? Share, please!
Hi there. Comments have been closed for this item. Still have something to say? Contact us.