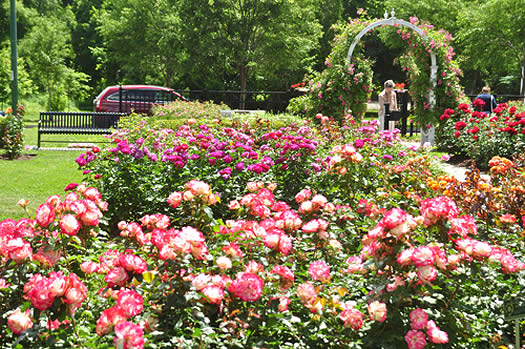 A crowd member approached us -- in real life! -- recently with a question about places to hold a small wedding ceremony in the Capital Region. She's looking for a pretty place to gather about eight or ten people for a small, quiet ceremony.
A few places that came to mind are after the jump. We're hoping you'll have some suggestions, too.
Washington Park in Albany
There's a little spot outside the boat house that overlooks the lake and is just big enough for a group of ten or less. Also, in tulip season, the beds on the Madison Avenue side of the park would be a pretty spot. Bonus -- it's free.
Riverfront Park in Albany
This is also a public area, so there's no permit necessary to hold a small wedding ceremony there.
Yaddo
The Yaddo Gardens in Saratoga Springs are beautiful, and hold a romantic history. We've seen weddings by the fountain, in the rose garden, under the rose trelace, on a balcony overlooking the gardens, and in the rock gardens. They suggest a donation of $250 for a wedding or $100 for a photo session and can accommodate groups of 75 or less.
Congress Park in Saratoga Springs
The Italian Garden (Spit and Spat) is our favorite spot, but there are lots of pretty places in Congress Park. There isn't a charge for use of the park, but you do have to reserve the space (you do that at The Canfield Casino in the park). They usually ask for a $1 million dollar liability insurance certificate, which should run you about $170. They told us the certificate can be purchased at wedsafe.com.
The Rose Garden in Schenectady Central Park
You need a permit for the rose garden, but they don't cost much. It's $25 per hour for non-residents and $10 per hour for Schenectady residents (with a driver's license).
We're guessing you have some good suggestions -- please share!
photo: Schenectady 2009
Hi there. Comments have been closed for this item. Still have something to say? Contact us.