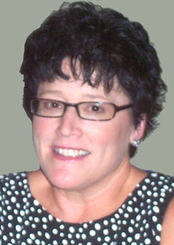 Every Monday night our friends at WEXT do this thing called My Exit -- local listeners get to come into the station and program an hour of music. So we thought it'd be fun to find out a little bit about these people and why they picked the songs on their play list.
Here's tonight's person:
Who?
Teri Glasser
How would you describe your musical taste?
I have had a life long love of music. My earliest memory is listening to my mother's Beatles 45s. For my birthday one year my Uncle Steve bought me an album by a group I had never heard of -- Fleetwood Mac -- when all I wanted was a Bay City Rollers album, (thanks Uncle Steve!). My husband was also a huge musical influence, taking me to my first Grateful Dead concert. Alternative, Rock, Jazz, Punk, Blues, and WEXT is my favorite station because they play it all!
5 songs from Teri's My Exit show:
Handle with Care - Traveling Wilburys
I am a sensitive person, as my friends and family know. This song seems to sum that up. You cannot go wrong with this great group: Roy Orbison, George Harrison, Tom Petty, Bob Dylan and Jeff Lynne -- doesn't get much better than that.
Santa Monica - Everclear
I would have never known about this song had it not been for our friends band "Harv & the Hackers." Even when they were tired of playing it they would indulge me because it was my favorite.
Mexico - James Taylor
I love all of his music, but this holds a special place. I would play this CD all the time when my children, Tara and Tyler, were small. It's a short song, but it is happy and that is all that matters.
Red Dress - Maia Sharp
Saw her at my favorite concert venue, The Egg, with our best friends Barb and Kivie -- she blew me away! This song is about non-conformity and I love that. This song is great when you are driving home from work and have it cranked really loud!
Rock & Roll Heart - Eric Clapton
It was so hard to chose just one song, I could do a whole hour of just his music! Anyone who knows me knows I love, love Clapton!! Enough said.
You can hear Terri's My Exit show tonight at 8 on 97.7 or at exit977.org.
Here's how to schedule your own My Exit show on WEXT.
Hi there. Comments have been closed for this item. Still have something to say? Contact us.