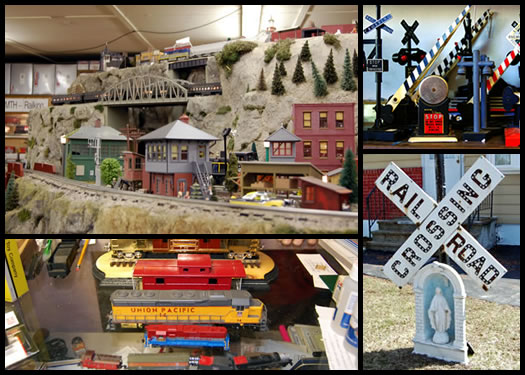 By Kalyn Belsha
Every week on my way to the gym I pass Delaware Trains & Accessories on Delaware Avenue. It was never open when I drove by and I couldn't help but wonder: how does a tiny shop that just sells trains stay in business?
Turns out, there are several model train and hobby shops in the Albany area, and while many of the shop owners admit business is tough and fewer children play with trains these days, the unique subculture of modeling trains is alive and well in the Capital Region.
Delaware Trains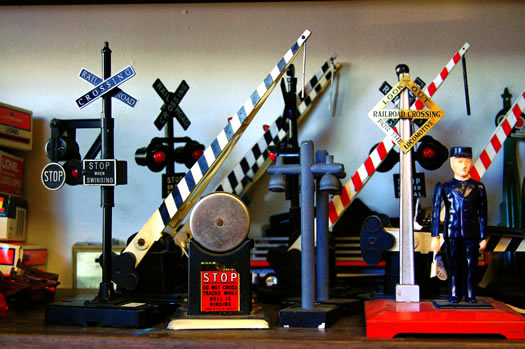 When you enter Delaware Trains it is surprising how much is crammed into such a small shop. The shelves are lined with tiny replica engines and the walls are adorned with artwork such as a sketch of Albany's Union Station circa 1900, when it was the Capital District's main railroad station. Vince Gizzi, the shop's owner, has been in the train-selling business for 32 years. He's retired now and the shop is more of a hobby for him, but he says many people visit the shop in hopes of finding a treasure to add to their collection or to buy as a gift for their children leading up to the Christmas season.
As I began my crash course in model trains, the first thing I learned was the hobby can get expensive very quickly. Some individual engines in his shop retail for around $30, but the more collectible engines can be much pricier -- upwards of $1000.
I also found that the hobby entails much more than the train itself -- a background scene usually accompanies the train set so there are endless accessories you can buy for each set. Vince sells crossing guards, a working saw mill, spot lights and water towers to line the green around the tracks. Many of the train cars and accessory items are also animated, which are popular with children, Vince says. He sells a working saw mill and a car that loads miniature cattle.
Rensselaer Trains & Hobbies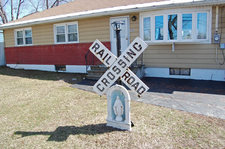 Vince's brother, Joe Gizzi, also owns a shop called Rensselaer Trains & Hobbies, which is a tiny shop attached to his home in East Greenbush. You know he's devoted to the hobby right off the bat, as a railroad crossing sign hangs above the Virgin Mary statue on his lawn.
Joe's 81 years old -- and he knows his trains. A motley crew of older men who also collect trains sit around his train display chatting as I enter. Joe tells me about the different sizes that model trains come in and lines up several models for me so I can see the difference.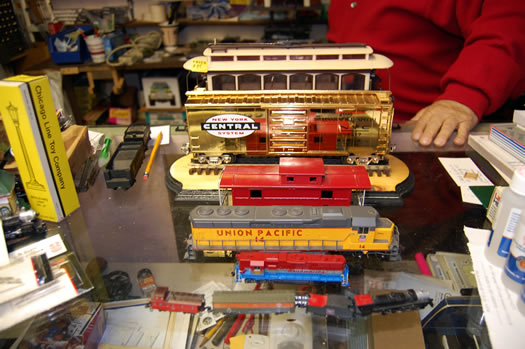 As a train zigs around Joe's "layout" (which is the word used to describe a train set display) I see fake steam puffing out of the engine. Using an eyedropper of inexpensive Proto-smoke (which can be scented to smell like cinnamon) you can make your steam engine appear to chug along just like the real ones.
JP's Trains & Hobbies
I head over to JP's Trains & Hobbies in Latham next, where I meet the shop's owner Paul, who is one half of the store's namesake. His wife Joan, who passed away a few years ago, used to run the shop with him. Many of the collectors who hang out at the shop remember her fondly and her name graces some of the hand-painted houses and shops made to accompany train layouts.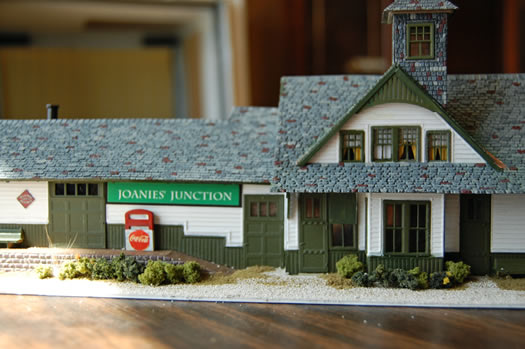 A wall of miniature trees, foliage, dirt and paint line one of the shop's walls. To build model trains you have to be good at not only mechanics and electrics, I've found, but also painting, plastering and crafting so you can create the scene that goes with the train set. Paul sells mini cacti and even mini hippies if you'd like to go for a more retro layout.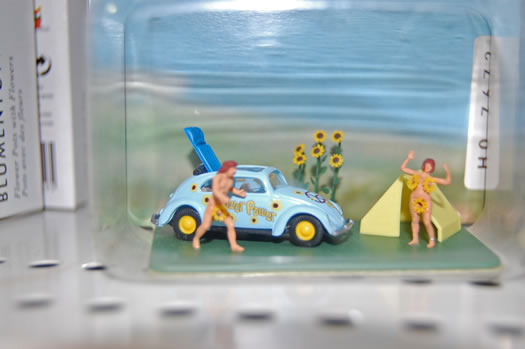 Mohawk Valley Railroad Company
The last stop on my model train tour was the Mohawk Valley Railroad Company in Schenectady, considered by all the model train collectors I interviewed to be the best and largest train shop around. The owner Lenny started the shop in 1976 and has been selling trains ever since.
The store is part flea market (I saw deer antlers mounted on wood for $2), part historical society (you can pick up vintage train magazines and a book about the trolleys of the Capital District) and part train enthusiast heaven. Lenny sells hundreds of paints and some of the very expensive collectible engines, many of which are modeled after New York Central and Delaware & Hudson cars -- the two famous lines that ran steam engines in this area about 60 years ago. Lenny also sells collectibles modeled after trains that traversed the country from the West Coast to the South.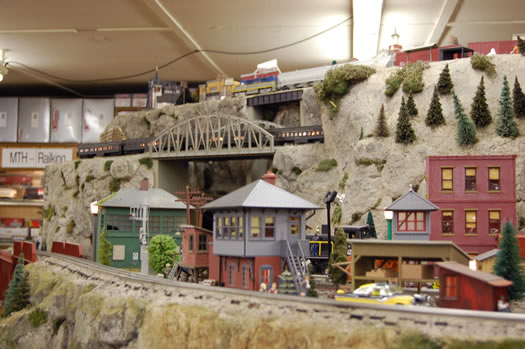 The most impressive part of the shop is the mountainous layout in the back, which can run seven different trains on seven tracks. Lenny built it in 1987 and it's been keeping children amused since then. The levels are scaled to make them appear to get smaller as they move progressively up the mountain. Tiny general stores, trees, houses, ponds and bridges curl around the layout that gets my vote as the most impressive I'd ever seen.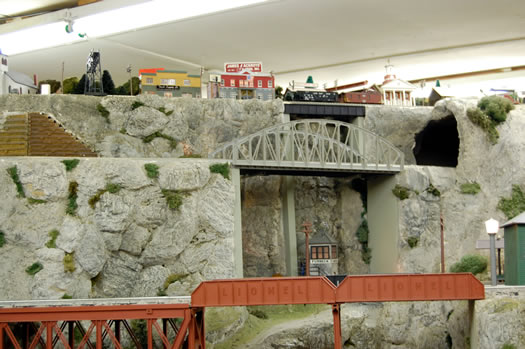 Find it
Delaware Trains & Accessories
346 Delaware Avenue
Albany, NY 12209
Rensselaer Trains & Hobbies
102 Troy Road
East Greenbush, NY 12061
JP's Trains & Hobbies
227 Troy Schenectady Road
Latham, NY 12110
Mohawk Valley Railroad Co.
2037 Hamburg Street
Schenectady, NY 12304
Hi there. Comments have been closed for this item. Still have something to say? Contact us.