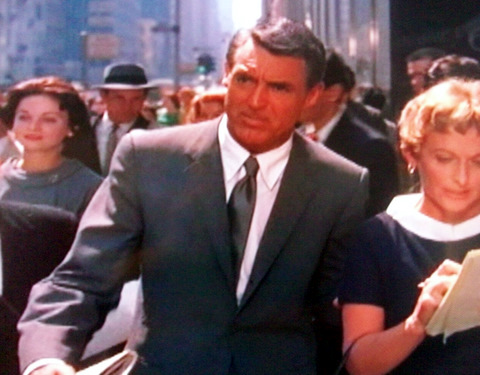 By Erik Dollman
If economists are to be believed, over the next several months we should start to see some job growth. With new jobs comes the opportunity for interviews.
Interviewing, for many people, is a mysterious science -- like alchemy or the inner workings of the iPhone.
So lets try to demystify at least one part of the process: what to wear. Oh, and where to find it.
The Suit
There's no better excuse than an interview to get a new suit.
Now, you'll want to present a professional appearance, without appearing flashy. You also want something that is going to have some versatility. I think the "go-to" suit for all professional situations, is a single breasted, notch lapel, two-button charcoal suit. Some might say navy is an alternate color for "suit one", but charcoal has a more modern look. Dressed up, you can wear it for the most high-powered interview or meeting. Dressed down, dark jeans and a charcoal suit jacket with a button-down shirt will always have you looking sharp. Additionally, you want this suit to be year-round weight, and 100% wool. Let me repeat this: 100% wool. Polyester blends may be slightly less prone to wrinkling, but they are notoriously non-breathable and uncomfortable, and most professionals who wear suits and see suits every day can spot it a mile off. It just doesn't drape right.
Getting it
I checked out three local options: Via Roma in Crossgates mall, Spector's in Colonie Center, and Amore Clothing on State Street. They have different qualities, and are conveniently located for most people.
Via Roma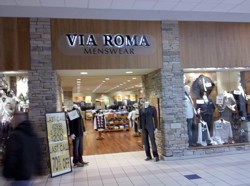 Via Roma is a regional discount suit chain, based out of New York. I have been to many a mall-based discount suit store. I have repeatedly been assaulted by super-aggressive salesmen, trying to sell me on a polyester Steve Harvey suit, so I was expecting very little when I walked into Via Roma.
I was pleasantly surprised by my experience there.
Isaac, the sales person, was happy to show me exactly what I wanted: an inexpensive, 100% wool, tasteful suit in the color I wanted.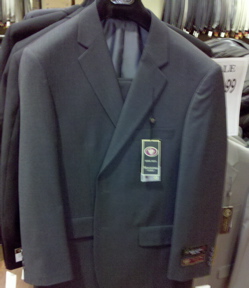 The cost for a single suit was $179 and two suits were $300. Keep in mind that alterations may run you an extra fifty or so dollars to make everything fit right. Basic men's dress shirts were $19.99, with slightly fancier shirts running about ten to fifteen dollars more. There was also a nice selection of ties and outerwear. Isaac was both knowledgeable and willing to help. And if you want a Steve Harvey suit, those were available as well.

Spector's
Spector's is a locally owned family business, and has been here for three generations. The experience here was very different. Spector's is the place you want to buy your suits if can afford it. The salespeople are first class all the way, and are knowledgeable to a tee. They were happy to talk to me about the return of camel-hair coats, and the rebirth of double-breasted jackets. The suit they showed me was $299, but the quality of the suit was one step up, with several details that were not included on the jacket at Via Roma. Shirts and accessories were also of the higher-end variety, and you pay for it. If you've got the cheddar though, the quality of garments here was great.

Amore Clothing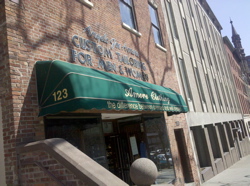 Amore clothing is a small men's suit shop on State Street in Albany. It was founded in 1967 by Angelo Amore. Walking into Amore clothing is what I imagine men's shops were like in their heyday. I was approached by a smiling, older gentleman with a thick accent who immediately guessed my measurements with a surprising degree of accuracy. There is very little in-house stock, and there was nothing that fit the bill of what I was looking for. They do however, have an extensive suit-separate and maid-to-measure selection. Additionally, they offer truly hand built, bespoke suits made with cloth by Ermeneglido Zegna. Prices for these awesome suits start at around two large. Though I did love what Amore had to offer, it probably is not the best choice for a first suit, unless you've got a rich uncle dropping some serious dough on you. If that's the case, get a classically tailored bespoke suit, treat it like gold and enjoy looking like a million bucks!
Hi there. Comments have been closed for this item. Still have something to say? Contact us.