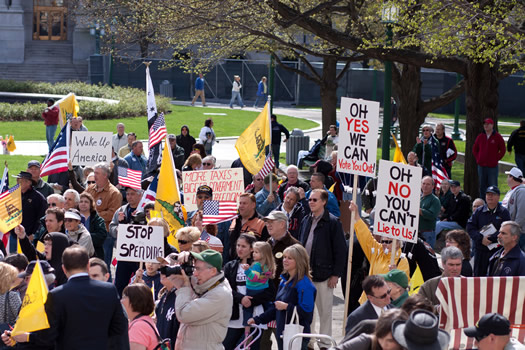 The Tea Party Express rolled through Albany today and made a stop near the Capitol. This is the series of rallies that started in Nevada with an appearance by Sarah Palin. Alas, the ex-governor of Alaska didn't show up at this stop (she's scheduled to be at the stop in Boston).
Rob's posted a photo set of the rally and counter-protest. Among the sign topics: spelling, math and sad Sarah Palin on a bus.
(Thanks, Rob)
photo: Rob Gierthy
Hi there. Comments have been closed for this item. Still have something to say? Contact us.