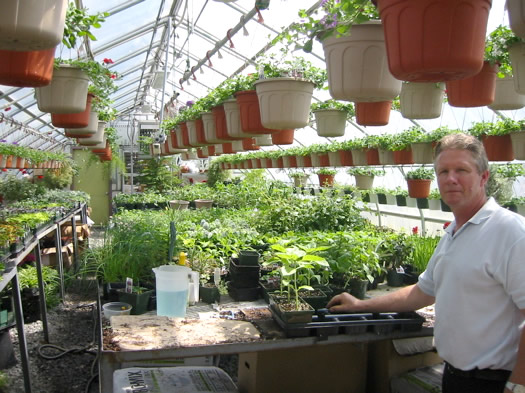 By Dawn Padfield
The sign for Bella Greenhouse is a small one and a little unexpected.
It's propped up at the entrance to the Parsons Child and Family Center Complex on Academy Road in Albany. Parsons is a multi-service agency that works closely with families and children offering counseling services, youth development programs, and mental health services and other programs.
So where does the greenhouse come in?
Tim Nicholson has run the greenhouse at Parsons for the past three years. He coordinates a work program where youth from Parsons work at the greenhouse. He designed the program to nurture green thumbs in the kids while teaching them basic skills they will need once they enter "the real world." According to Tim, this first job teaches them the job responsibility needed to succeed once they leave Parson's.
Tim's students do get paid for their work. He says sometimes the kids show up and sometimes they don't, but for the most part it is a positive experience for everyone who gets involved. Also, the money generated from their plant sales goes toward supporting the agency.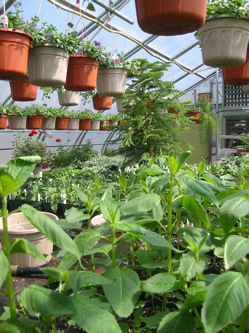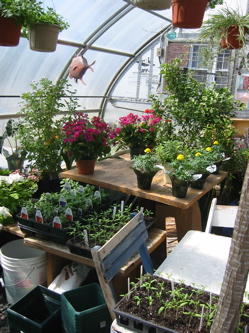 While the selection is not as varied as you'll find at larger garden centers, the small greenhouse is filled with a nice variety of annuals, perennials, herbs, and hanging baskets.
When I checked it out last week, everything was, for the most part, still green and waiting to bloom. But Tim anticipates the greenhouse will be filled with color in time for Mother's Day. (Hint, hint.)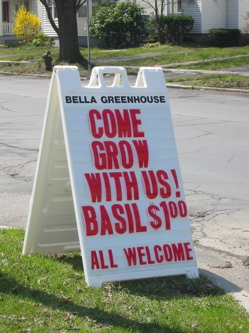 Prices range anywhere from $1 for some herbs and smaller pots to $20 for your average hanging basket. I left with a good collection of flowers and herbs for under $10. "If you have a dollar," Tim says "you can buy something."
The bargains are great, but the best part is you can look at your plants all summer, and know they've helped you to do some good.
Find It
Bella Greenhouse at Parson's Child and Family Center
60 Academy Road
Albany, NY 12208
Monday – Friday from 8:00am – 3:00pm
Hi there. Comments have been closed for this item. Still have something to say? Contact us.