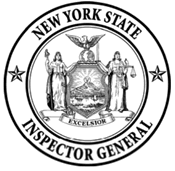 Oh, the drama. A report out from the state Inspector General's office today alleges that Patricia Snyder, the director of the New York State Theater Institute (which is in Troy), "repeatedly violated state laws on nepotism and used the state authority to steer nearly $700,000 in payments and benefits to her husband, her children, and herself, while overseeing an additional $475,000 in questionable expenses."
A sampling of the allegations in the IG's report are after the jump.
The IG's office also alleges that Snyder "took actions to frustrate and mislead the inquiry" and at one point said:
"You know, you are getting into very dicey waters, artistically. I will tell you, the arts community will be up in arms with this line of questioning. We are talking about artists . . . Art is not like running an OGS office."
Snyder is NYSTI's founding director. According to the org's website, "Snyder believed that theatre for family audiences must be of the highest quality, and that theatre can be used to make the world a better place."
The Paterson administration's proposed budget this year planned to cut state funding for NYSTI by half this year and completely next year. A group popped up to oppose the cuts. From a recent post on the wall of the Save NYSTI Facebook page by Snyder: "Everyone, write your Senators and ask them to restore funding to NYSTI during budget negotiations. It's the last chance."
Update: E. Stewart Jones, who's representing Snyder, told NYT: "This report is mean spirited and monumental nonsense."
Among the allegations in the IG's report:
+ Snyder's "immediate family" worked on 49 of 54 stage productions between 2004 and 2009 and 16 of 17 audio books produced by NYSTI.
+ Snyder's son, a musician, was hired more than 75 percent of the time to work as a sound designer on those productions.
+ Snyder's daughter-in-law in almost 80 percent of NYSTI's stage shows over that time period.
+ The IG alleges Snyder approved highly irregular contracts to benefit herself in the amount of $54,100 -- in addition to her$127,050 annual salary.
+ Snyder acquired the adaptation rights to "Miracle on 34th Street" for NYSTI and then allegedly transferred the rights to herself and her son. The report concludes the Snyders earned more than $38,000 each from the resulting royalty payments.
+ NYSTI spent more than $150,000 on "an unnecessary apartment near Carnegie Hall which Snyder then improperly used as lodging for friends and family".
+ Snyder allegedly approved more than $277,000 in "questionable spending for hundreds of restaurant meals, such as lunch at the Russian Tea Room." NYSTI also paid for 83 chauffeured car rides, mostly to New York City, $1,563 in air fare to Ireland, gala tickets and gifts.
Say Something!
We'd really like you to take part in the conversation here at All Over Albany. But we do have a few rules here. Don't worry, they're easy. The first: be kind. The second: treat everyone else with the same respect you'd like to see in return. Cool? Great, post away. Comments are moderated so it might take a little while for your comment to show up. Thanks for being patient.