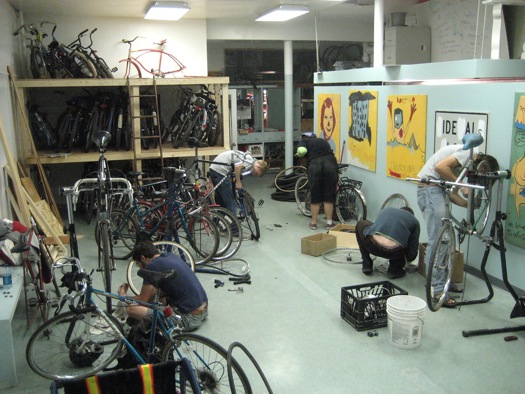 @MindyKB asked via Twitter:
Know any good places for a beginner to buy a bike, preferably a relatively simple, cheap one?
One option might be to start at the Troy Bike Rescue. They often have bikes for "adoption" -- and they can help you learn how to maintain it.
We're betting you have good suggestions for Mindy. Please share!
Bonus Troy Bike Rescue item: TBR has Bike! Bike! Northeast, "a meeting of the minds on all things bicycle culture in the Northeast US," coming up this weekend.
photo: Troy Bike Rescue
Hi there. Comments have been closed for this item. Still have something to say? Contact us.