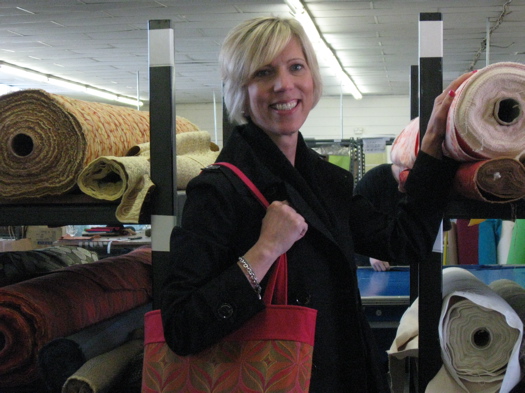 We're noticing them everywhere we go. They're stylish, they're custom made and, as it happens, they're sewn in Troy.
But you can't just buy one. You have to wait until you're asked.
Trish Rost was a sales rep for radio station WGNA when she dreamed up the idea for Madison Handbags. They're custom made bags you design yourself -- but can only buy at a hostess party.
AOA talked with Rost about her factory in Troy, and why she took the home party route in the age of the internet.
So, why handbags?
I love them. I think a lot of people really enjoy them. And it's fashion without all the ickiness of "it doesn't fit me right." I've got an MBA and a background in sales and marketing, but I've never run my own business before. But when the concept hit me, I just knew I had to try it.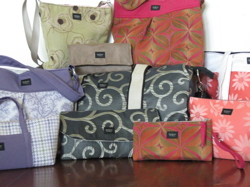 It's so easy to sell things on the internet now -- Etsy, eBay, your own internet store. Why do you only sell the bags at parties?
The whole concept to me is only half about the bags. The other half is about the party. It's about meeting people and making friends and doing something creative. The bag is kind of a memento of that fun evening you spent together.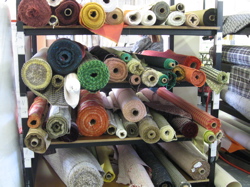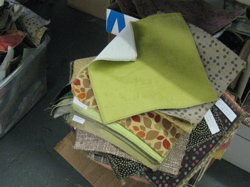 Also, we've got 18 styles and more that 100 different fabrics. When you look at 100 fabrics laid out in front of you can feel them and mix and match -- you can't do that the same way on the internet. You can't even really get the colors right on the internet. It's a very visual, tactile experience.
But it's a hostess party -- are people uncomfortable about coming to those? Do you worry about turning off potential customers?
It's a hostess party, I'm not going to candy coat that. A hostess invites her friends and gets a percentage in sales for herself -- but what's different about it is that fun, creative element. You're making something that's unique and it's a great icebreaker, too.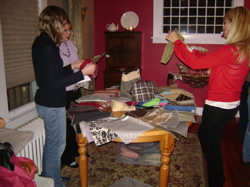 I think that we're actually helping to create a new image of the hostess party. They're becoming more creative and fun and mainstream. Someone who wouldn't have done a traditional Tupperware or candle or basket party would do this.
Another reason I'm so in love with the party concept is that it builds opportunities for women. People can build a part-time or full-time income. If I were just selling them on the internet I'd be making myself rich but I'm proud to share this opportunity.
Plus there's less financial obligation for guests, because there are so many types of bags and fabrics, it's easy to find something affordable. You can get accessories for as low as $15, up to a travel bag for $178.
Do you have trouble deciding what bag to take with you in the morning?
(Laughs) Yes. I have quite a few in my office and at home and and almost everyday I pick a different bag. Consequently I'm always losing things. I'm always going "Where is that shade of lipstick?"
Is Madison Handbags just a Capital District company?
No. Right now we're employing people in 37 states. We've got 325 sales consultants. The biggest concentration is still here in the Capital Region, but they're all over the country. Right now we're shipping out about three to five thousand bags a month. And all the bags are custom made in Troy.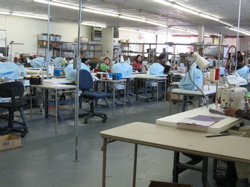 We're in South Troy in a very old building down by the river. They tell me this building was used in the Civil War and it was some kind of a foundry. Right now we have seven managerial staff and 31 folks manufacturing the bags. It's a great place to work. We have a good workforce to pool from and we've developed a great team of people here.
It's a small business that people don't realize is right in their own back yard.
Hi there. Comments have been closed for this item. Still have something to say? Contact us.