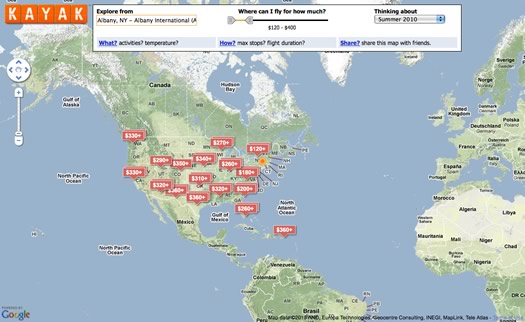 Check it out: the travel website Kayak has an "explore" option. You tell it where you're at, how much you'd like to spend, the season you want to go -- and it tells you where you can fly.
Here's the result for flights from ALB this summer under $400. (That's the screengrab above.) You can also sort by activity, language and weather (we're filing this away for January).
There's something about seeing all the spots mapped out like that gives us a bit of wanderlust...
[via Kottke]
Earlier on AOA: Daydreaming of a long weekend