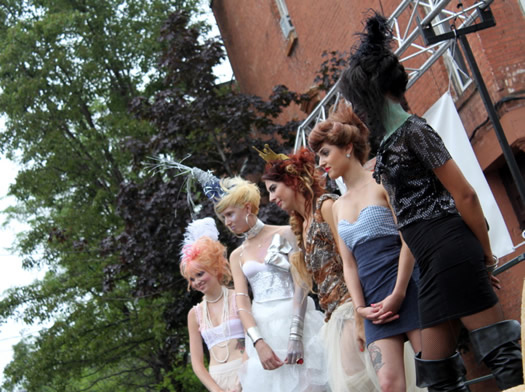 Richard sent along a photoset of the avant-garde looks created by local stylists at the Lark-ternative Hair Competition this past weekend at Art on Lark. Some of the styles are whimsical, some are fierce -- all area little out there.
Bonus shot: Here's another photo from the competition by Mike Watson (Flickr user musicnartblue).
Bonus photoset: Flickr user vonnegutjr has posted a handful of photos from the music stage.
photo: Richard R