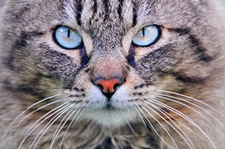 Emails Ryan this morning:
I found an injured stray kitten last night, but it needs medical attention and unfortunately, I cannot afford it. Do you know of any services or organizations that could help me foot the bill (or even a vet that would be willing to offer his/her services for a reduced rate)?
The one thing I'm sure about is that I don't want the kitten to be put down if it has a real chance.
The Mohawk & Hudson River Humane Society may be able to point you in the right direction, or at least give you a sense of the options. The number is 434-8128.
Anyone have suggestions for Ryan? We'll expand his question a little bit to include good vets for cats. Please share!
photo: Flickr user Tambako the Jaguar
Hi there. Comments have been closed for this item. Still have something to say? Contact us.