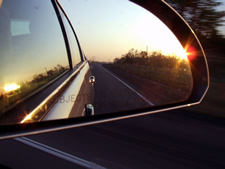 Carl asks:
I wonder if anyone has any good experiences to share with Albany / Troy area driving schools. Because the do-it-yourself model is not working with my daughter.
We've always thought having your parent teach you how to drive is maybe not the best idea. There's just so much... baggage. (Red light! You don't have to use that tone with me. Brake! I am braking!!)
So, a suggestion here could really smooth the road. Please share!
photo: Naimi Grondin (Flickr user Naimi&virg)
Hi there. Comments have been closed for this item. Still have something to say? Contact us.