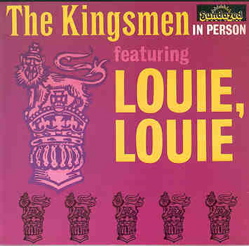 Every Monday night our friends at WEXT do this thing called My Exit -- local listeners get to come into the station and program an hour of music. So we thought it'd be fun to find out a little bit about these people and why they picked the songs on their play list.
Here's tonight's person:
Who?
I'm Bobby Z. I'm originally from Randall NY but now I live near Johnstown. I ride motorcycles, listen to music and drink beer
How would you describe your musical taste?
My taste spans from classical to rock to jazz. I'm all over, it depends on the mood i'm in.
I particularly like obscure bands like Hook Foot and Savvoy Brown and Canned Heat. They're older bands from the 60's and 70's that didn't get much airplay, but I think their music is much better than some of the stuff going on back then.
There's a theme to my show. Most of it is made up of bands that played during the same time as the Beatles and The Stones, but were much less well known. They were part of an underground movement. My son Nick co-hosts with me. He found some of my old music and he really likes it. I just think it's great that at his age he's experiencing all this old stuff and he really enjoys it. It's something we can share.
A few songs from Bobby & Nick's show:
Louis Louis -- The Kingsmen
This cult classic was banned when if first came out because one lyric sounded a lot like something ... well...that it wasn't.
Wildflower by Skylark
This 70's power ballad is just a heavy romantic song that's very personal to me.
Psychotic Reaction by the Count Five
It's just a classic rock song.
You can hear Bobby's My Exit show tonight at 8 on 97.7 or at exit977.org.
Hi there. Comments have been closed for this item. Still have something to say? Contact us.