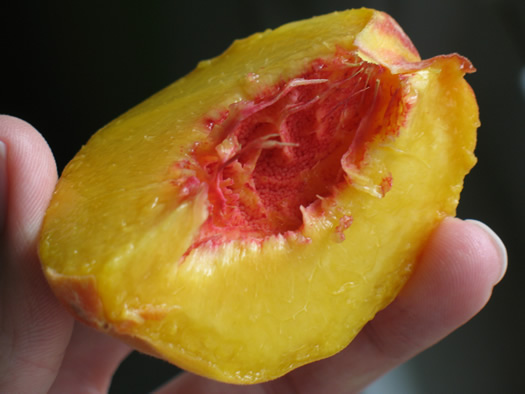 Before the taco this weekend, we stopped at Golden Harvest in Valatie for some peaches. They were great -- juicy and sweet, not like the peach-like objects we often find in the supermarket. (Say all you want about the advantages of local food, sometimes the best selling point is that it just plain tastes better.) We're looking forward to scoring some more peaches this weekend at the farmers market.
We would normally be right in the middle of peach season, but it -- like a lot of crops -- is about two weeks early this summer. So don't sleep on the peaches.
The early warm weather this year has also apparently moved the apple crop along, too. The New York Apple Association reports that some early season apples should be ready by mid-August (so, maybe this weekend). And all the sunny weather should result in sweeter apples.
It has us thinking about apple picking...
Hi there. Comments have been closed for this item. Still have something to say? Contact us.