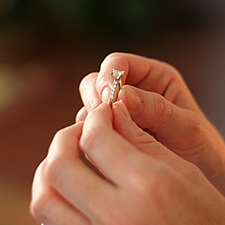 A guy emails:
So I intend on proposing to my girlfriend soon. I have the ring and everything. The thing I am stuck on is where I should do it.
Do your readers have any suggestions for a romantic place in the area (up to a 4 hour drive is fine) for me to pop the question?
This is an important question! We hope you have some good suggestions for this guy!
photo: Will Powell (Flickr user Powellizer)
Hi there. Comments have been closed for this item. Still have something to say? Contact us.