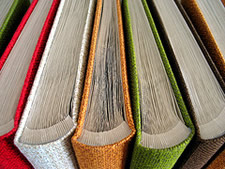 Martin emails:
My wife and I took a TON of photos on our honeymoon last year. So many that 1,176 made it to the "let's keep folder" (there were many, many more to begin with).
Now we'd like to print about a 1,000 of them as 5x7s and put them into albums.
My question is what service has the best deal for a bulk job for this? There's a 1000 services out there!
We suspect the best option might be an online service. But a local place could certainly have its advantages -- especially if you can stop by and talk with the people about exactly what you're looking for.
Any suggestions for Martin and his wife?
photo: Flickr user awshots
Hi there. Comments have been closed for this item. Still have something to say? Contact us.