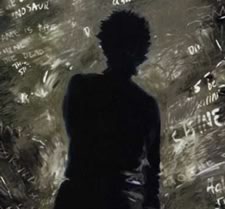 The schedule for the upcoming fall season at EMPAC is out. And, as we've come to expect, it includes a bunch of interesting/odd/challenging shows.
Here are a few that caught our eye while scanning the list...
Blurbs are from EMPAC's site.

September 10 Brent Green: Gravity Was Everywhere Back Then
Brent Green returns to EMPAC to unveil his first stop-motion feature film blending live actors with wooden characters. Based on the true tale of Kentucky hardware clerk Leonard Wood, Gravity Was Everywhere Back Then tells an inspiring, poignant, and darkly humorous love story of a man who built a bizarre and sprawling home for his wife by hand in the hope that it would cure her of terminal cancer. Accompanied by a stellar band of musicians that include Brendan Canty (Fugazi), Howe Gelb (Giant Sand), Catherine McRae, and others, Green uses intense narration ranging from quiet, vulnerable storytelling to cathartic fumes bordering on the evangelistic.
October 6-7 Monolake
Berlin based composer and sound artist Robert Henke (Ableton / Monolake) will provide insight into his artistic approach, present new works, and perform a multichannel audiovisual concert together with visual artist Tarik Barri. (three events)
October 15-16 Laurie Anderson: Delusion
Produced in part during Laurie Anderson's multiple residencies at EMPAC last year, Delusion is a meditation on life and language by way of music, video, and storytelling. Conceived as a series of short mystery plays, Delusion jump-cuts between the everyday and the mythic. Employing violin, electronic puppetry, music, visuals, altered voices, and imaginary guests, Anderson weaves a complex story about longing, memory, and identity. At its heart is the pleasure of language and a fear that the world is made entirely of words. Delusion tells its story in the colorful and poetic language that has become Anderson's trademark.
November 3 Mark Changizi, Johannes Goebel & David Rothenberg: Music -- Language -- Sound and Nature
An evening of thoughtful exchange on how music, speech, language, birds, and whale songs interrelate, including three short lectures followed by a lively dialogue between participating speakers and audience. This discussion brings together the diverse fields of music, acoustics, evolutionary neurobiology, and naturalist philosophy.
Multiple dates in November and December Uncertain Spectator
An exhibition confronting anxiety in contemporary art, Uncertain Spectator asks individuals to cross a threshold -- place themselves in situations riddled with tension, confront deeply charged emotional content, and grapple with feelings of apprehension. The works presented deal with a general mood of uneasiness arising from recent political and economic events that seems to frame a future rife with imminent threats. Uncertain Spectator not only responds to these unsettling situations, but also creates them by challenging individuals to step outside of a place of comfort both physically and emotionally.
Yep, EMPAC does advertise on AOA from time to time.