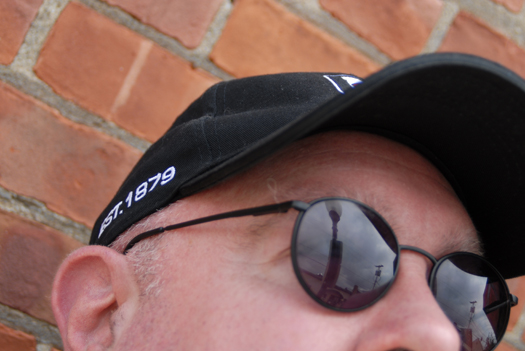 Every Monday night our friends at WEXT do this thing called My Exit -- local listeners get to come into the station and program an hour of music. So we thought it'd be fun to find out a little bit about these people and why they picked the songs on their play list.
Here's tonight's person:
Who?
J Hunter (Yup, that's how I spell it!). Born in the USA, raised in Europe and Canada, escaped from California (twice), moved here for good in 1995. I'm a staff writer, www.albanyjazz.com (You can also find me on Nippertown, All About Jazz, and State of Mind) I enjoy photography, cooking, PS3 (More of a mania than a hobby...), and watching British football.
How would you describe your musical taste?
My iPod is always on "Shuffle", so at any time I could be listening to Miles Davis, U2, Muddy Waters, Sarah MacLachlan, White Stripes, Johnny Cash, Aretha Franklin, the Rolling Stones, or any one of about 1,000 other artists!
A few songs from J's show:
Mostly Other People Do the Killing - Round Bottom, Square Top
Ornette Coleman plays Soul Jazz: It's anarchy you can snap your fingers to!
Keith Pray's Big Soul Ensemble -- The Other Funk
Big Soul is one of many things that made the Lark Tavern special. We love ya, Tess!

Allison Miller - CFS (Candy Flavored Sidewalks)
Anyone who's played with Ani DiFranco and Dr. Lonnie Smith has to be an original thinker!
You can hear J's My Exit show tonight at 8 on 97.7 or at exit977.org.
Hi there. Comments have been closed for this item. Still have something to say? Contact us.