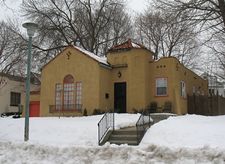 Following up our mention of this being a good time to think about refinancing your mortgage (seriously you could potentially end up saving many tens of thousands of dollars), -S asked:
My case. If somebody has experience with that process, or pointers, I'd really would like to hear about it. Thanks.
This is a good question because it's the sort of situation where some people might have a hard time getting started. Who do you call? What do you ask? And even on a refinance, there are a lot of separate costs (attorneys, appraisers, and so on).
So... know of a good local mortgage broker or bank? Have a good experience with a local real estate attorney? Please share! You could help -S -- and a lot of other people -- save a lot of money.
Hi there. Comments have been closed for this item. Still have something to say? Contact us.