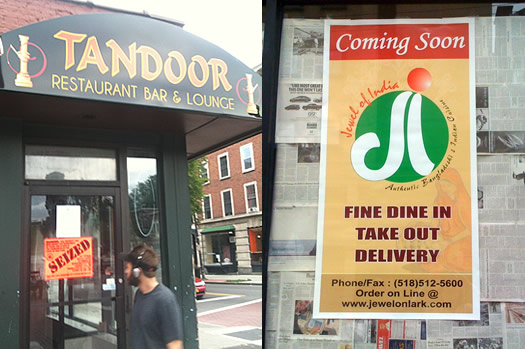 Update: MattW checks back in to say that Tandoor Palace was back open when he went by Thursday evening.
___
MattW sends along word that it appears Tandoor Palace at Lark and Madison in Albany has been seized by the state Department of Taxation and Finance for "nonpayment of taxes." (more photos after the jump)
At the other end of Lark, it's look like another Indian place is sprouting: a sign in one of the spaces by the still-closed Al Baraki says a restaurant called Jewel of Indian is coming soon. There's a website mentioned, but the domain is currently parked.
Of course, that neighborhood is still not without Indian options: LaZeez is at 35 Central and Aashiana is at 31 Central and Gandhi is at 1 Central.
Also: As of earlier this month, a Taste of Greece was for sale -- $55,000 was the asking price.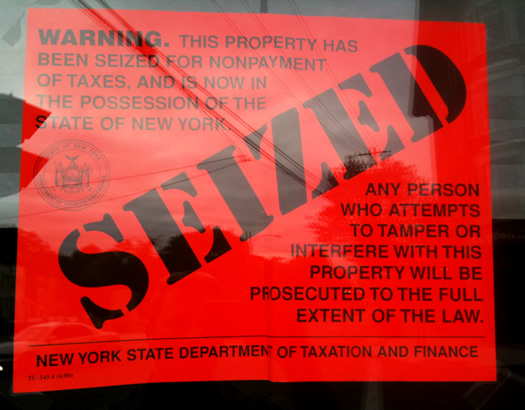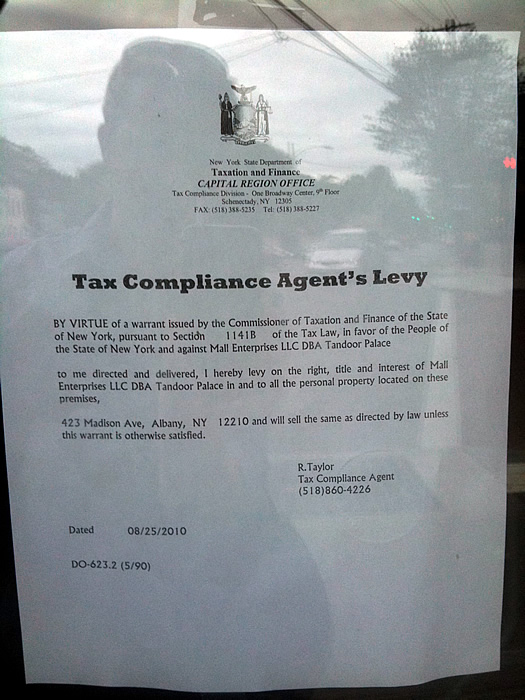 (Thanks, MattW)
Tandoor Palace photos: MattW
Hi there. Comments have been closed for this item. Still have something to say? Contact us.