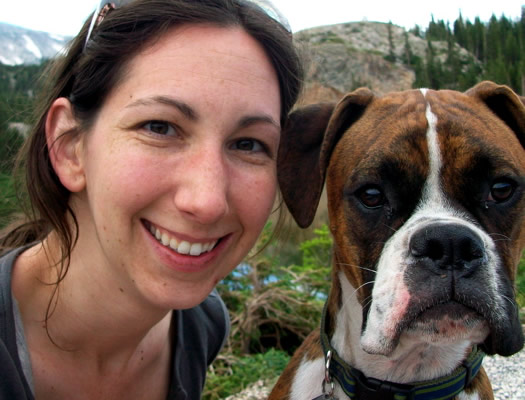 Every Monday night our friends at WEXT do this thing called My Exit -- local listeners get to come into the station and program an hour of music. So we thought it'd be fun to find out a little bit about these people and why they picked the songs on their play list.
Here's tonight's person:
Who?
Kelly Ryan from Albany. Â I'm a lawyer by day and foodie wannabe by night.
How would you describe your musical taste?
I'm typically drawn to lyrically-driven music, I like a good story or something that makes me think "wow, I could not have written that," so I listen to a lot of Alt Country, singer-songwriter stuff. I can belt out a catchy hook while driving just as much as the next person.
A few songs from Kelly's My Exit show:
Nothing  - Mason Jennings 
This song reminds me of a different time in my life, a simpler time -- working in restaurants, hanging with rock stars in the making, and, of course, crappy crappy apartments -- and it always makes me smile. Â What girl isn't a sucker for the sensitive, cute guy with a guitar?
 
All I Own - Palatypus  
One day about five years ago -- right after I moved to Albany -- a friend invited me to see his brother play in the old used bookstore on Lark St. Â That night featured Matt and Mike (I think before Palatypus existed), as well as Knotworking, and the whole evening took my breath away. Â That could be the night I fell in love with Albany and I think of it whenever I hear these guys. This particular song is one of my favorites. It's haunting and beautiful, and yet it always makes me smile. Â Â 
Disseminated - Soul Coughing
This could be the oddball song in my playlist, but I love Mike Doughty's voice and I just had to include a Soul Coughing song for old time's sake.
Golden Age Of Radio  - Josh Ritter     
Josh Ritter has been heavy in my rotation for awhile now and this is a song that never gets old. Â It's smart, catchy and pulls off the vintage feel the title implies.
You can hear Kelly's My Exit show tonight at 8 on 97.7 or at exit977.org.
Hi there. Comments have been closed for this item. Still have something to say? Contact us.