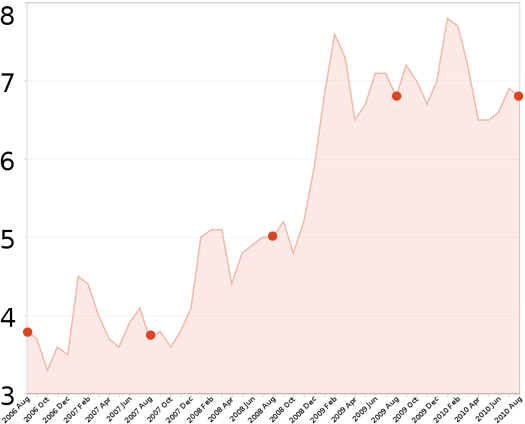 The Capital Region's unemployment rate was 6.8 percent in August, according to the state Department of Labor. It was 6.9 percent in July and 6.8 percent in August 2009. (August to August is the best comparison because the local unemployment rate is not seasonally adjusted.)
There are more than 31,000 people unemployed in the Capital Region.
New York State's overall unemployment rate in August was 8.2. It was 8.4 in July and 8.6 in August 2009 (seasonally adjusted, so if you'd like to compare different months against each other, compare away).
The situation isn't good here, but it's better than the nation as a whole. The national unemployment rate in August was 9.5 percent -- about the same as a year ago.
Breakouts for individual Capital Region counties after the jump.
Related: The US Census Bureau released numbers of on the poverty rate today. It estimates New York State's rate in 2009 at almost 16 percent. That national poverty rate was 14.3 percent -- the highest since 1994.