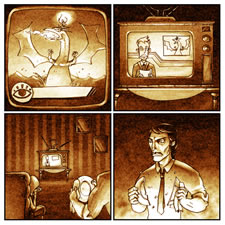 Eric, looking for some insight, emails:
My girlfriend Jess and I draw comics in our spare time and now we need to print them and some posters. There are online options but they are very slow and when color is involved prices get kind of ridiculous! So we were wondering if there are any local places that could print and bind/staple comic books.
Our first thought was The Troy Book Makers, a local print-on-demand service that will produce small batches. Jessica wrote about them last year.
Anyone have ideas for Eric? Please share!
image: Eric Colossal
Hi there. Comments have been closed for this item. Still have something to say? Contact us.