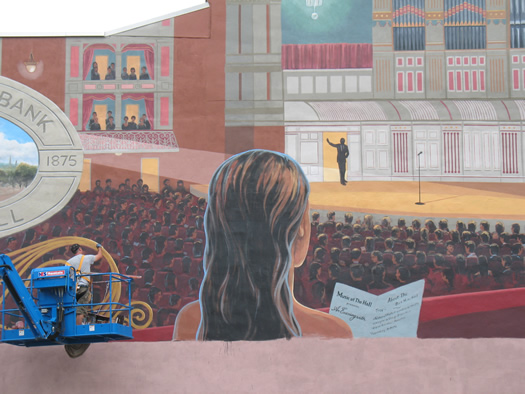 Kevin Clark likes to do things big.
Kevin's a mural artist -- you've probably seen his handiwork on Capital Region Walls.
The "Welcome to Troy" mural? His. The one on the side of Brown's Brewing? His. He's also responsible for works on the walls of a bunch of schools, arenas, restaurants and shopping malls around the Capital Region.
His latest creation stands on the side of a building in downtown Troy and depicts the interior of Troy Saving Bank Music Hall.
Just passing by his work kind of brightens our day. And after we caught him in action last month in Troy, we had a few questions about this large scale work and the guy behind it.
Kevin's answers, and some more of his amazing work, after the jump.
So, why murals?
I started doing murals by accident. I went to school for illustration and was not prepared for the real world upon graduation. Fortunately a friend of mine opened a brewery and needed stuff painted on the walls, so it was a trial-by-fire sort of thing.
I do about 10 murals a year on average, and in between I do some faux finishing, marbling, gilding and other fancy painting stuff.
What's appealing about working on such a large scale?
Painting on a large scale seems easier for me. I don't know why, maybe because I see things clearer, like details and contrasts. When I'm painting smaller on canvas I tend to get anal and obsessive and want to do things like change the sky 50 different times. On a mural you really can't change things around so easily, so you have to make it work, get it done and move on.
What do you have to do differently when you paint on such a large scale?
When working so large you really have to nail down the perspective and use the space wisely.
When I can, I'll project what needs to be painted, especially logos and lettering. I use a grid when I have to do something on a super large scale, but many times I can just wing it unless the client is super specific and has the reference they want mimicked exactly.
So, can you make a living painting murals?
You can. But in this area it's more difficult than it would be in Florida or a larger metropolitan area. I make ends meet by doing faux finishes and other paint effects. I'm not a very good businessman, but I also get a certain satisfaction out of my work that money can't buy.

What are some of the stranger or more interesting projects you've done?
A guy wanted a marbleized column to look like a candy cane. And a different client wanted his walls to look like it had been water stained. The latter one turned out pretty well, surprisingly.
The candy cane client was offered alternatives, but wound up getting what he wanted, regrettably.
What do your walls look like at home?
My walls at home are just painted normally, ha ha. I get it out of my system at work. I did paint murals in my kids room though, although most of the details are blocked by furniture now. My sons' room is painted like you are in a ship floating in space with all the Pixar and Disney characters hanging off of it.
Did you draw on walls as a kid?
I really didn't draw on walls as a kid. I'm making up for that now.
Are you taunted by big empty walls?

I am. Big time. The Passanno Paint wall on 787, the storage building in downtown Albany near Huck Finns [Central Warehouse]... those building annoy the hell out of me. I would paint them for free if I could afford to.
____
Some of Kevin's work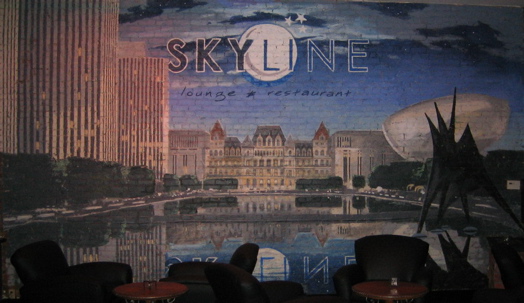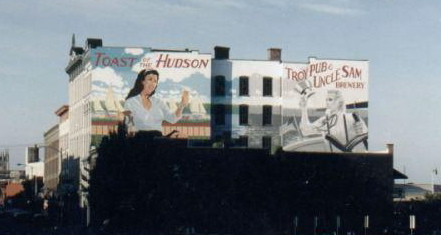 Kids Rooms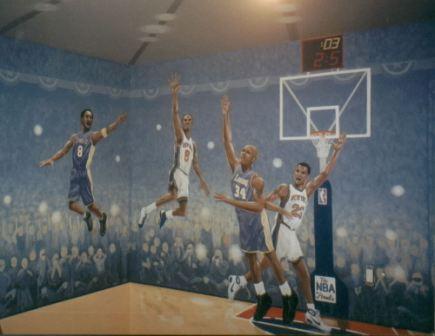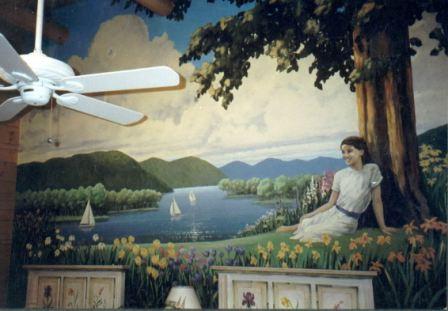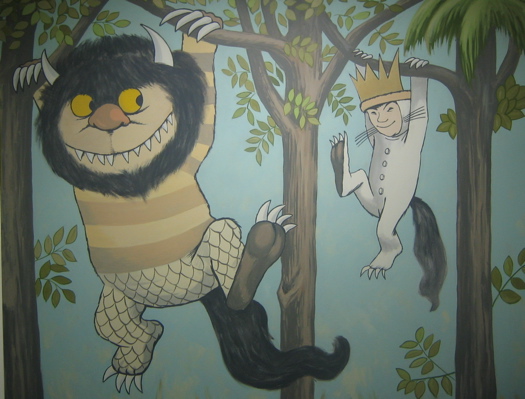 Homes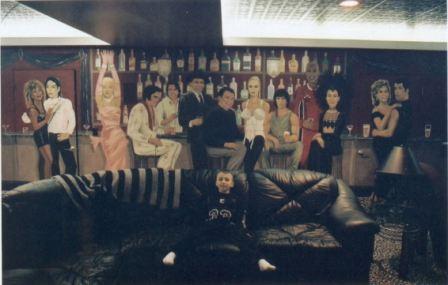 photos courtesy of Kevin Clark
Say Something!
We'd really like you to take part in the conversation here at All Over Albany. But we do have a few rules here. Don't worry, they're easy. The first: be kind. The second: treat everyone else with the same respect you'd like to see in return. Cool? Great, post away. Comments are moderated so it might take a little while for your comment to show up. Thanks for being patient.