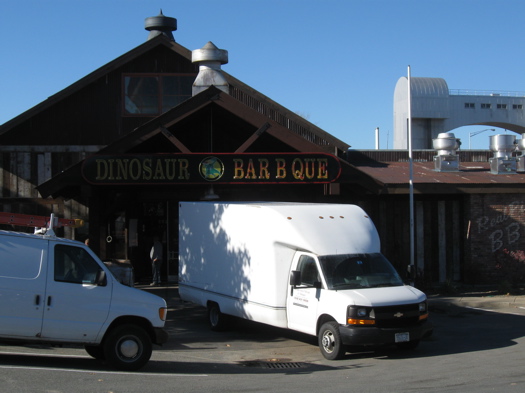 The Dinosaur Bar-B-Que in Troy isn't officially open for a week, but things were hopping over there Tuesday.
We dropped by to watch them hang the new chandelier, created by Camille Gibeau and Greg Tkal of Silver Fox Salvage in Albany. While we were there we got a sneak peak at the new place (still in progress) and the food.
The dining room is shaping up nicely, but the walls are still a little bare for a Dinosaur. They're usually covered with fun signs, posters and paintings.
"That's my job tomorrow," says owner John Stage. Stage says he's going to hang some local art on the wall -- paintings of musicians by Commander Cody and some prints of the Collar City. "There are so many talented artists in the Capital Region. We want to hang some of their work."
The Dinosaur tries to bring a little local flavor to the walls of all of its locations.
They also like to create a signature dish for each location. For Troy, Stage says they're trying a home made beef and pork Texas hot link-style sausage. "I'm looking forward to it. It's always been a dream of mine to make my own sausage."
All this week the kitchen and wait staffs are doing run-throughs, pretending to be patrons, seating people, trying the food and serving BBQ to a few lucky "guinea pigs." Right now Stage says they're on track to open on Wednesday but "we'll probably be putting the last screw in the wall as we open."
Here's a little of what we saw today. We only wish your computers had smell-o-vision.
Welcome!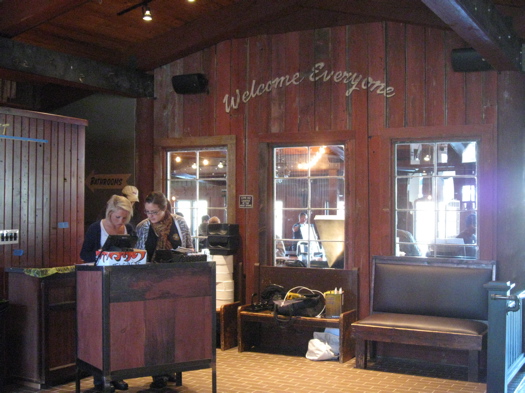 Seating practice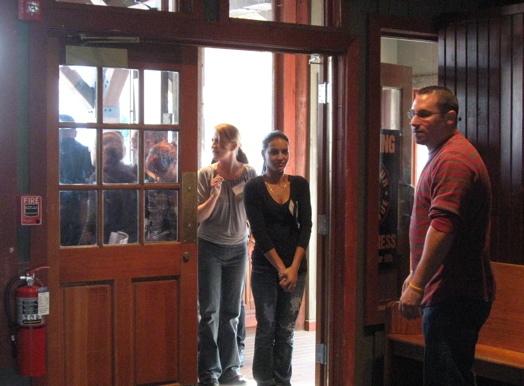 Omnomnom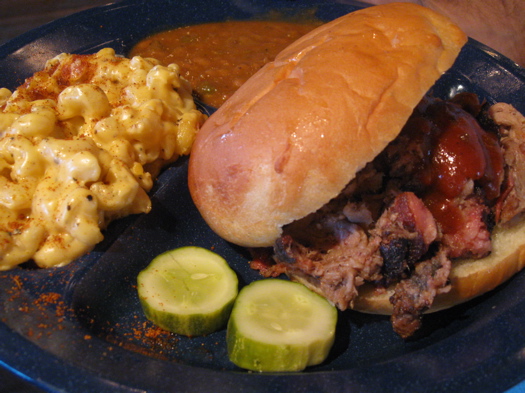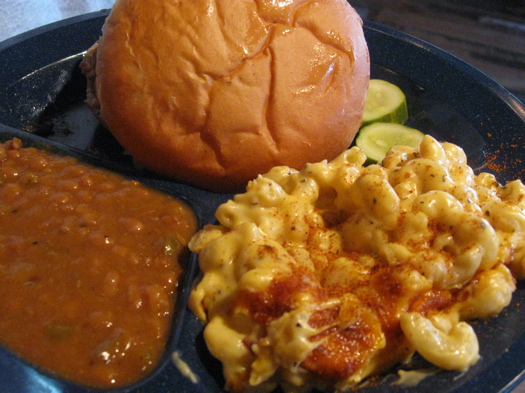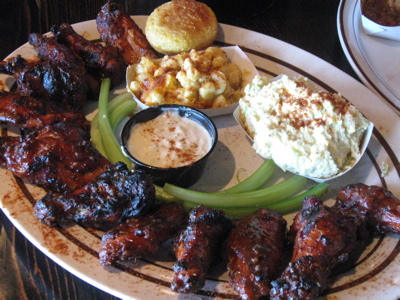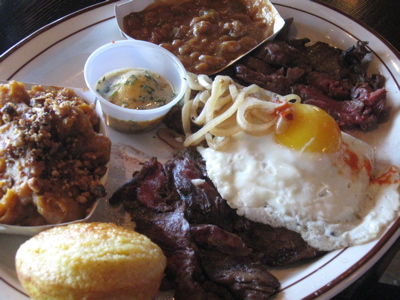 The bar back was salvaged from Syracuse: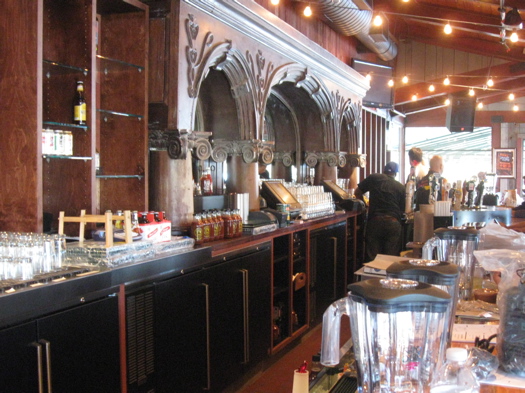 Seats with a view: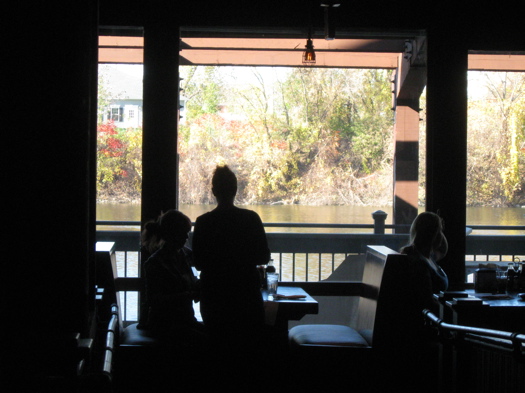 Raising the fabulous chandelier: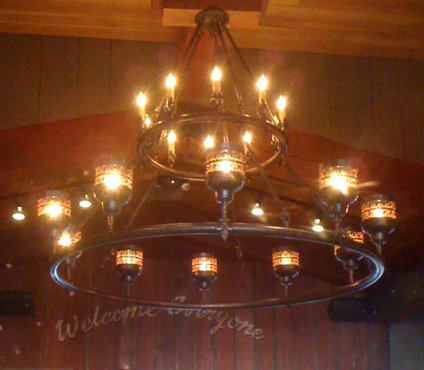 Silver Fox Salvage owns At The Warehouse, which has advertised on AOA.
Hi there. Comments have been closed for this item. Still have something to say? Contact us.