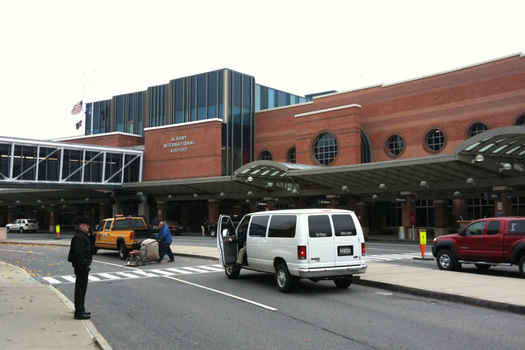 Thursday is, of course, Thanksgiving. But Wednesday is The Day of Travel Frustration. A few things to keep in mind:
+ The NYS Thruway Authority says the two busiest days on the system are typically the Wednesday before Thanksgiving and the Sunday after. The peak travel time is noon to 8 pm. Yes, you almost certainly will have to wait at the Exit 24 tolls -- and probably any other major toll plaza.
+ ALB says the airport will be at or near capacity Wednesday -- and is urging people to arrive 90 minutes ahead of their flights' departure time in order to deal with the crush. [TU]
+ Amtrak is expecting Wednesday to be its single biggest day of the year. It says every one of its passenger trains will be in service that day.
So, leave early. Take a deep breath. You'll get there -- eventually.
Hi there. Comments have been closed for this item. Still have something to say? Contact us.