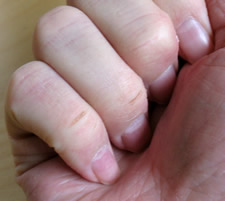 This question comes directly from AOA Greg:
Every winter the skin on my hands gets really dry, and often cracks. It's uncomfortable, unsightly and generally unpleasant.
I figured this was just an unfortunate quirk of the skin on my hands, but a few people have mentioned recently that the same thing also happens to them each winter.
So, any suggestions for soothing dry winter skin, especially hands? I've tried the general purpose moisturizing lotions like Vaseline Intensive Care -- they don't seem to be up to task.
Hi there. Comments have been closed for this item. Still have something to say? Contact us.