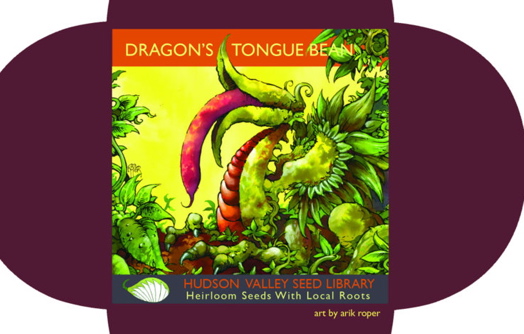 By Jessica Pasko
The AOA elves are back to help you with your holiday shopping. For the next couple of weeks we'll be bringing you fun, interesting, local gift ideas for the holiday season. Today Jess kicks things off with flowers and veggies from the Hudson Valley Seed Library.
These aren't your -- excuse the pun -- garden-variety Burpee packets. Think varieties like Kaleidoscope carrots, Green Zebra Tomatoes, and Dragon's Tongue Beans.
The Hudson Valley Seed Library, based just down the Thruway in Ulster County, is dedicated to preserving heirloom varieties of fruits, vegetables and flowers. They also work to create an accessible and affordable source of regionally-adapted seeds, and by 2011, they expect to offer over 60 varieties of locally grown seeds and around 100 varieties sourced from responsible seed houses. By 2014 the aim is to be 100 percent certified organic.
The packets are beautiful, designed by artists from the Hudson Valley and surrounding areas, and are printed with eco-friendly inks on recycled paper. Each packet is its own little work of art and is frame-worthy. So it's basically two gifts in one. I'm especially digging the art of Martha Lewis on the aforementioned kaleidoscope carrot packet, and the rainbow chard packet designed by artist Sheryl Humphrey.
And besides, when it's cold and miserable here in upstate New York, any reminder of spring is certainly a boon, no?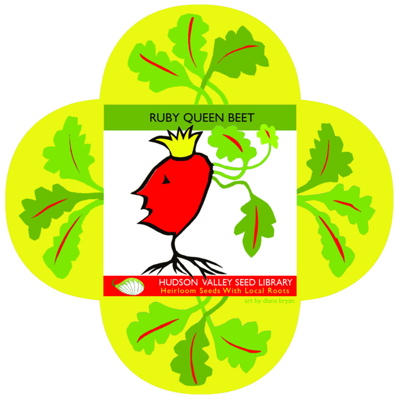 What?
Artsy seed packets from the Hudson Valley Seed Library in Accord.
Who is it for?
Your friends with the community garden plot, your Michael Pollan-worshipping brother, or, well, pretty much anyone with a little dirt or a fire escape big enough for a container garden.
Where can you get them?
Online at the Hudson Valley Seed Library's website. Check out the full holiday catalog here. They also had a table at last year's Winter Wonderlark during the Santa Speedo Sprint.
How much?
The packets are sold ala carte at $3.50 a piece, or in sets of 16 for $56. Themed gift packs of 8 packets, such as the Old World or New World collection, are also available. Those sell for $31. There's some other fun stuff for sale on the site too, including t-shirts, more gift baskets and gift memberships that support the seed library's efforts.
Hi there. Comments have been closed for this item. Still have something to say? Contact us.